What is a Bill and Account Collector?
It's never good news when you get a call from a collection agency. However, the person calling isn't someone to be afraid of.
A bill and account collector, sometimes called a collection agent, is a broker between the creditor and the debtor. Their job is to negotiate repayment plans with debtors, and to help them find solutions to make paying their overdue bills easier.
What does a Bill and Account Collector do?
A bill and account collector will generally contact debtors by phone, although sometimes they do so by mail. They use computer systems to update contact information and record past collection attempts with a particular debtor. Keeping these records can help collectors with future negotiations.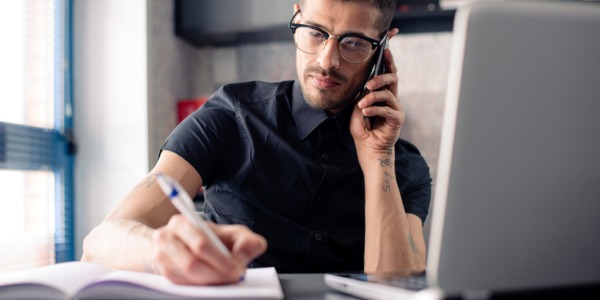 A bill and account collector will typically do the following:
- Find consumers and businesses who have overdue bills
- Track down consumers who have an out-of-date address
- Inform debtors that they have an overdue bill and try to negotiate a payment
- Go over the terms of sale or contract with the debtor, when necessary
- Learn the reasons for the overdue bills, which can help with the negotiations
- Offer credit advice or refer a consumer to a debt counselor
The main job of a bill and account collector is to find a solution that is acceptable to the debtor and maximizes payment to the creditor. Listening to the debtor and paying attention to his or her concerns can help the collector negotiate a solution.
After the collector and debtor agree on a repayment plan, the collector continually checks to ensure that the debtor pays on time. If the debtor does not pay, the collector submits a statement to the creditor, who can then take legal action. In extreme cases, this legal action may include taking back goods or disconnecting service.
Collectors must follow federal and local laws that govern debt collection. They usually have goals they are expected to meet. Typically, these include calls per hour and success rates.
What is the workplace of a Bill and Account Collector like?
Many bill and account collectors work in a call centre for a third-party collection agency rather than the original creditor. Some work in-house for the original creditor, such as a credit card company or a health care provider.
Bill and Account Collectors are also known as:
Bill Collector Debt Collector Collection Agent Overdue Bill Collector