What is a Cardiovascular Technologist and Technician?
There aren't that many careers that give you the opportunity to save lives and truly make a difference, but by becoming a cardiovascular technologist or technician, you will have this chance!
As a cardiovascular technologist or technician, you will be a key player in helping physicians diagnose and treat cardiac (heart) and peripheral vascular (blood vessel) ailments.
What does a Cardiovascular Technologist and Technician do?
Cardiovascular technologists and technicians will either work in invasive or non-invasive cardiology:
Invasive cardiology involves procedures that insert catheters into a patient's artery in order to diagnose and treat blockages that may be the cause of certain heart problems.

Non-invasive cardiology does not involve inserting instruments into a patient's body, but rather uses machinery such as an ultrasound scanner to diagnose problems.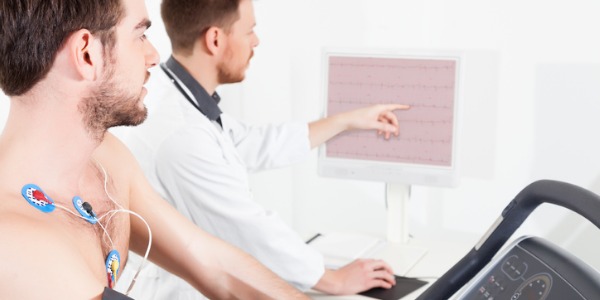 Cardiovascular technologists and cardiovascular technicians both perform cardio tests and procedures, working closely with doctors and other medical staff. However, these roles have different responsibilities, skills and training.
Cardiovascular Technologists
Cardiovascular technologists can specialize in either Invasive Cardiology, Cardiac Sonography, or Vascular Technology/Sonography.
Cardiovascular technologists work in a cardiac catheterization (cath) lab and perform very complex procedures, such as stent implants, cardiac pacemakers and defibrillators and other tests to diagnose heart disease. They also assist in surgical procedures. They take emergency calls and are involved with saving the lives of those who are having a heart attack.
A cardiovascular technologist may also assist the cardiovascular surgeon or doctor, as well as interpret the reports for the patient. A cardiovascular technologist would not prescribe any medication, however, as he or she only plays a diagnostic role and doesn't intervene medically.
Cardiovascular Technicians
Cardiovascular technicians use a variety of procedures and instruments to diagnose and treat heart disease and vascular problems. Cardiovascular technicians specialize in electrocardiograms (ECGs or EKGs), stress testing, and Holter monitors.
With experience and additional training, a cardiovascular technician can perform more diagnostic tasks, using sonography and other types of non-invasive procedures as well as advanced life support techniques.
A cardiovascular technologist prepares patients to be diagnosed, positions patients properly for the procedure, sets the device, and connects patients to the diagnosing and monitoring equipment. They then start the diagnosing systems, scan the images or record the graphs, carry out any non-medical procedures that may be necessary, and complete the diagnosis by generating the reports.
What is the workplace of a Cardiovascular Technologist and Technician like?
Almost all cardiovascular technologists and technicians work in hospitals. They spend a considerable amount of time on their feet, and may have to help in transferring patients that are unable to move independently.
Cardiovascular technologists and technicians typically work 40 hours per week. However, those in catheterization labs tend to work longer hours as well as some evenings.
They may also be on call during the night and on weekends, as the nature of this career means there are emergency situations that occur outside of the normal workday.
Cardiovascular Technologists and Technicians are also known as:
Vascular Technologist Vascular Technician CVT ECG Technician