What is a Facility Maintenance Mechanic?
Facility maintenance mechanics maintain and repair factory equipment and other industrial machinery such as conveying systems, production machinery, and packaging equipment.
Get online training through our partner:
What does a Facility Maintenance Mechanic do?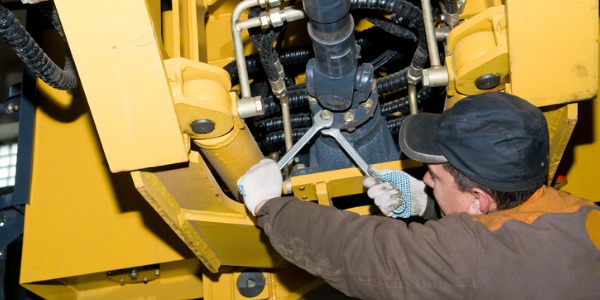 Facility maintenance mechanics typically do the following:
Read technical manuals to understand equipment and controls
Decipher prints, drawings, and schematics
Disassemble machinery and equipment when there is a problem
Perform preventive maintenance
Repair or replace broken or malfunctioning components
Perform tests to make sure machines are running smoothly
Adjust and calibrate equipment and machinery
Facility maintenance mechanics use technical manuals, their understanding of industrial equipment, and careful observation to discover the cause of a problem. For example, after hearing a vibration from a machine, a facility maintenance mechanic decides whether it is due to worn belts, weak motor bearings, or some other problem. Typically, years of training and experience are needed to diagnose all problems fully.
Computerized diagnostic systems and vibration analysis techniques are also used to help figure out the source of problems. After diagnosing a problem, a facility maintenance mechanic may take the equipment apart to repair or replace the necessary parts.
Increasingly, it is expected for one to have the electrical, electronic, and computer programming skills to repair sophisticated equipment. Once a repair is made, facility maintenance mechanics must test the machine to make sure it runs smoothly. They may also do preventive maintenance. In addition to hand tools, lathes, grinders, or drill presses are used. In some cases, welding may be required.
What is the workplace of a Facility Maintenance Mechanic like?
Most facility maintenance mechanics work in factories or power plants or at construction sites. Most are employed full time during regular business hours. However, they may be on call or assigned to work nights or weekends. Overtime is common.
Facility maintenance mechanics suffer common injuries, such as cuts, bruises, and strains. They also may work in awkward positions, including on top of ladders or in cramped conditions under large machinery. To avoid injuries, they must follow safety precautions and wear protective equipment such as hardhats, safety glasses, steel-tipped shoes, and hearing protectors.
Facility Maintenance Mechanics are also known as:
Industrial Machinery Mechanic Industrial Maintenance Mechanic Industrial Mechanic