What is a Video Game Level Editor?
A video game level editor creates the interactive architecture for video games, including the landscape, buildings and objects. Level editors get a description of how each level needs to look from the game designer, and will go in and make the necessary changes and variations that are needed. The elements of game play, the sophistication of the graphics, and the environment are all duties of the video game level editor.
What does a Video Game Level Editor do?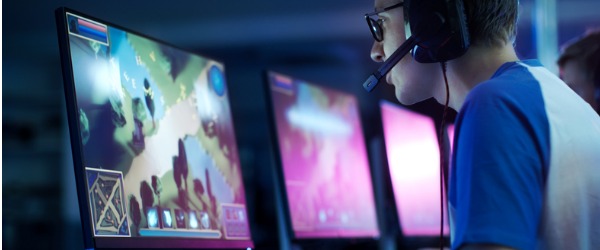 The video game level editor must keep in mind the overall design specifications of the game designer, however, they have a fair amount of freedom to vary the look and feel of the level they are working on. They define the environment; the general layout of the spaces within the level; the lighting, textures, and forms; the characters and objects involved; and any specific behaviours associated with the characters and objects.
Video game level editors develop the gameplay for the specific level they are working on. This includes any challenges characters will face and the actions they must take to conquer them. The architecture helps to determine those challenges by offering the player places to hide, tests of skill, obstacles, as well as various clues about progressing through the level and the game.
Ideas are first sketched out on paper (or 2D drawing software), with the level editor putting themselves in the position of the player and mapping out all the possibilities. These ideas are then reconfigured in 3D, tested in the game engine, and then deliberated over with the programmers and artists. All the objects and programming requirements (level 'assets') needed to make the level run in its final form are then compiled by the level editor. These 'assets' need to be looked at very carefully as they can have an impact on the overall game's performance.
Job description of the video game level editor:
designs levels, or portions of the game
sketches and uses software tools for drawing to showcase creativity/innovation
forms ideas in a sequence that are understandable to the game player
creates 3D graphics and tests to make sure proper flow occurs
makes necessary fixes to whatever is keeping the game from peak performance
What is the workplace of a Video Game Level Editor like?
Most video game level editors seem to work in traditional office environments, with individual work stations and a central conference area. Their day may involve making 2D drawings or creating 3D graphics, brainstorming, having meetings with designers and other team members, and fixing any problems that may arise. This career has unpredictable work hours, and there might be some deadline crunching all-nighters.
Video Game Level Editors are also known as:
Game Level Editor Level Editor