Take your career search to the next level
Reveal all 800+ matches, gain access to the full career encyclopedia, and unlock a suite of reports designed to help you make career decisions in tune with who you are
Overview
"Everything I needed to make my next career move"
Chris, Master's student in Colorado
800+ career matches
Get your compatibility with all 800+ of our careers and explore beyond just your top matches.
Career encyclopedia
Proprietary, real-time information about careers from both a personal and industry level.
Learn more
In-depth reporting
Our personality and trait reports explain why you're good at the things you're good at, and highlight where you might have blind spots.
Learn more
Compatibility Reports
See beyond the stars.
CareerExplorer's compatibility pages are powered by our artificial intelligence engine, which learns from hundreds of thousands of real experts what types of personality profiles succeed in each career.
Whether you're deciding what to do with your life or confirming that you are going in the right direction, our compatibility pages are sure to help you make that next big move.
Get Premium
Career Encyclopedia
The largest proprietary catalog of career data in the world
Quantitative Data
The world's largest set of proprietary career stats helps students make decisions with data at their fingertips.
QUALITATIVE DATA
Expert written content covers topics like what real people do on the job and detailed steps on how to enter a career.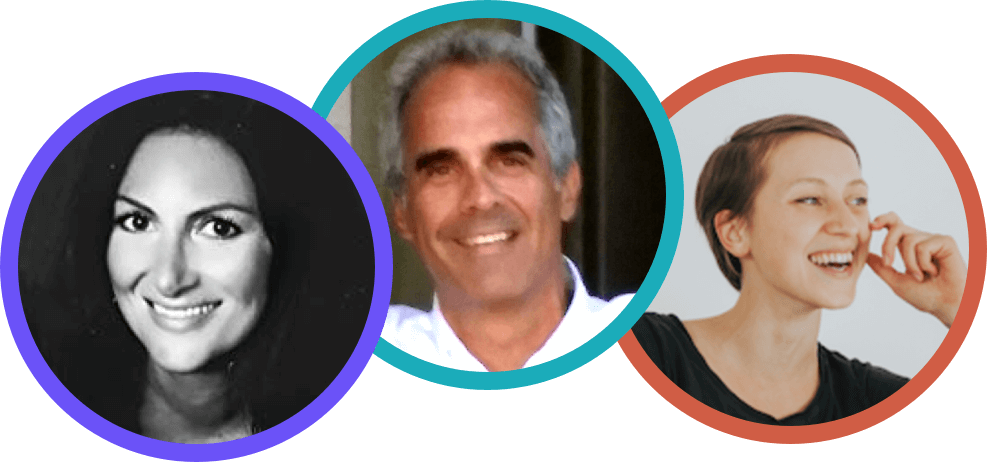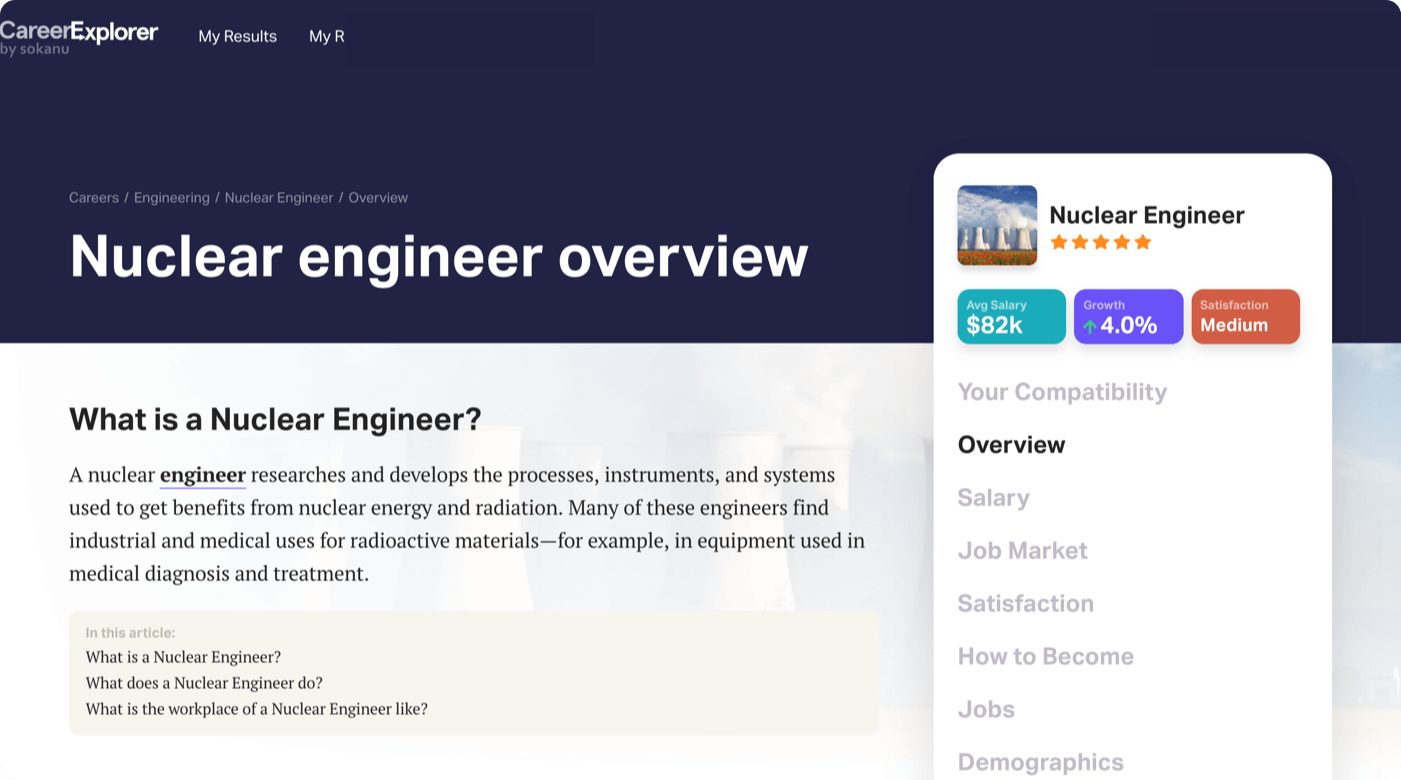 Get to know yourself.
Discover who you are: your strengths, your blindspots, and your preferred working styles. Our personality report shines a light on the professional side of you. It's useful for interviews, cover-letter writing, and general career choice.
Learn how you're unique.
Discover how you score across every one of our 151 traits. Compare your scores to the general population to see where you stand out.
Interests include things like creative writing, law, adventure, and nature.
Values describe your ideal work environment. It includes traits, like a need for supportive supervisors or independence.
Skills preferences outline the kinds of activities you'd prefer to do on the job. Like negotiation, time management, or active listening.
Personality describes your general behavioral patterns. It includes traits like extraversion, openness, and agreeableness.
Choosing a career is one of the toughest and most important decisions in our life. Let's face it though, we often find ourselves making this decision based on what pop culture or friends and family have to tell us. But only you really know yourself.

Powered by cutting-edge artificial intelligence and advanced reporting tools, CareerExplorer Premium puts you at the center of your career decisions.
Get Premium
Features
Get the full picture with Premium
One full year of access to all features with updates along the way.
Free
Your top career matches and compatibility pages
Advanced career filtering and searching
Personality and trait report previews
Premium
All free features
Your match with all 800+ careers
800+ career compatibility pages
Access to the world's largest career encyclopedia
Full personality report
Full trait report
Frequently Asked Questions
I don't live in the US, can I still purchase CareerExplorer Premium?
Yes! We accept payments from anywhere in the world. Your credit card will still be charged in USD.
How long does Premium access last for?
Signing up for CareerExplorer Premium grants you access for one year, including all updates that are released during that period. We only bill you once, there's no need to unsubscribe.
Isn't the CareerExplorer career test free?
The whole career test is still 100% free, as is access to your top matches and the world's largest career encyclopedia. Premium membership grants access to all 800+ matches, your full reports, and any new features that are released.
Do you offer bulk discounts for organizations?
CareerExplorer Premium is our consumer product. For organizations we recommend CareerExplorer Education, which includes an administrator dashboard with advanced reporting in addition to CareerExplorer Premium for each user.