CareerExplorer's step-by-step guide on how to become an actuary.
Step 1
Is becoming an actuary right for me?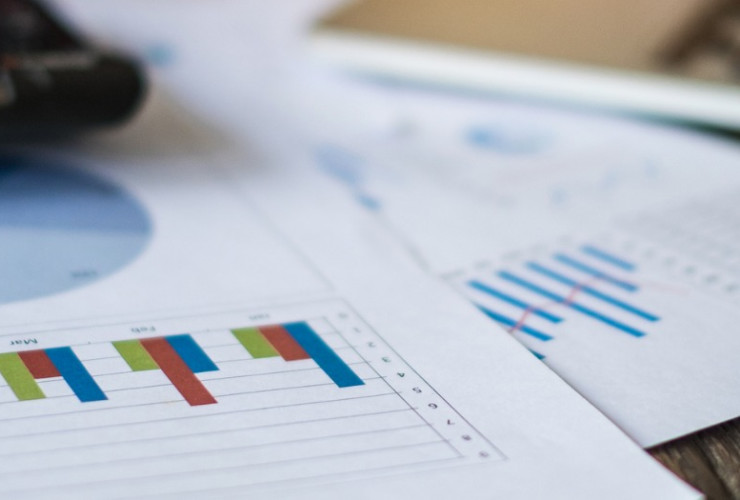 Step 2
High School
Students considering a career as an actuary can begin to prepare for the role in high school. Technical skills are particularly important for actuaries. Proficiency in Excel – including functions like VLOOKUP, HLOOKUP, and IF statements – is vital. Start learning some basic computer programming, as well. Learn the VBA coding language, and perhaps other coding languages such as Python and SAS.
Step 3
Bachelor's Degree
Virtually every employer in the actuary field seeks job candidates with a Bachelor's Degree. The specific area of study is less important. However, a major concentration in business, economics, finance, accounting, mathematics, or statistics is common. A minor in communications and liberal arts is also considered very valuable because actuaries need to be able to do more than assimilate and synthesize large volumes of data. They must also be able to effectively communicate this information to manage risk.
While specific undergraduate programs in actuarial science exist, some actuaries recommend earning a degree in a more general discipline, like those cited above. The rationale is that this choice keeps career options open should a student decide to transition to another field.
This blog, written by a practising actuary, offers some insights on the best degree majors for those wishing to work in the field.
Step 4
The Actuarial Exams
All actuaries are required to pass exams with one of two professional bodies: the Society of Actuaries (SOA) or the Casualty Actuarial Society (CAS). These societies administer a series of six actuarial science exams for associate status and a series of three exams to achieve fellowship status.
The SOA certifies actuaries in the fields of life insurance, health benefits systems, retirement systems, and finance and investment. The CAS covers the property and casualty field: auto, homeowners, medical malpractice, workers compensation, and personal injury liability.
Actuarial students should pass at least two of these exams by the time they graduate with a Bachelor's. For most people, the first two exams are Exam P and Exam FM. The first three actuarial exams – Exams P, FM, and IFM – are the same for both the Society of Actuaries and the Casualty Actuarial Society.
Actuarial science exams are difficult. The general standard is that students need to study for 100 hours for each hour of exam time. A three-hour exam, for example, calls for 300 hours of study time.
Step 5
Internship
In addition to passing some of the required exams while earning their Bachelor's Degree, prospective actuaries typically start building their resume with relevant work through supervised paid or unpaid internships. The actuary field is one in which internships are extremely valued and often result in employment offers.
Interns work closely with experienced actuaries and start by performing basic tasks like collecting statistical data and entering data in software systems. Eventually, they may conduct research, test policies, compile reports, and explain findings to their mentors.
Q: How do you find an internship?
A: Find out if your school maintains postings for internships. Do a Google search. Inquire directly with actuarial firms and insurance companies. Use your personal network: do you know anyone that works at an insurance company? And even though you may have a particular kind of internship in mind, be flexible and open to all opportunities: life insurance, property and casualty insurance, health insurance, consulting.
Step 6
Employment & More Exams
As noted above in Step 3, most future actuaries have passed two or three exams by the time they get their first job. This is where the material covered in the first few actuarial exams comes together; and where the big learning curve really begins, as new entrants to the field discover the intricacies of insurance concepts.
And, yes, this is also the time to take and pass more of the actuarial exams. Reimbursement of exam fees and paid time off for studying is standard industry practice. With each exam passed, many companies assign added responsibilities and provide a corresponding pay increase.
Step 7
Associateship
Associateship is the first level of actuary certification, awarded after passing the associate-level exams and completing what is called validation by educational experience (VEE). The VEE requirement incorporates applied statistics, economics, and corporate finance as a means to broaden actuaries' scope of knowledge. To obtain the credit, candidates need to maintain a minimum B- GPA and pass two exams.
An ASA is an Associate of the Society of Actuaries. An ACAS is an Associate of the Casualty Actuarial Society. Actuaries obtain only pursue one of these designations. Those who decide to work as a life/health insurance actuary attain the ASA credential through the SOA. Those who decide to work as a property and casualty insurance actuary attain the ACAS credential through the CAS. Choosing the SOA or CAS route is a crucial decision, because it will impact the types of jobs you can get and the exams you will write in the future.
Step 8
Fellowship
Obtaining fellowship or becoming a 'fellow' means that you are a fully qualified and certified actuary. There are specific requirements that apply to each of the SOA and CAS routes. At this level, the SOA designation is FSA – Fellow of the Society of Actuaries; the CAS designation is FCAS – Fellow of the Casualty Actuarial Society.
Step 9
Continuing Education
Employers in the actuary field invariably require that their employees earn continuing credits to keep up-to-date with industry standards and changes. The cost of this education is most often covered by the employer.
The Society of Actuaries also offers the Chartered Enterprise Risk Analyst (CERA) credential.
Frequently Asked Questions
Are Actuaries happy?
Actuaries rank among the least happy careers. Overall they rank in the 6th percentile of careers for satisfaction scores. Please note that this number is derived from the data we have collected from our Sokanu members only.
This strikingly low happiness quotient in the actuary field may simply be coincidentally, randomly associated with our specific pool of users, who are quite likely new career seekers. There does not seem to be anything inherent to the profession that would explain our finding.
What are Actuaries like?
Based on our pool of users, Actuaries tend to be predominately investigative people. The actuary's work of managing risk involves analyzing the possibility of future events by using numbers, building safeguards into decisions concerning the future, and laying the groundwork for profit. Every one of these activities clearly calls for an investigative mindset.
Should I become an Actuary?
The Society of Actuaries defines an actuary as 'part super-hero, part fortune-teller, part trusted advisor.' This characterization speaks both to the expanse of the work and to the kinds of people that tend to do it best.
It's about more than just numbers
While most actuaries have an analytical mindset and are passionate about decoding large sets of data, it is important to realize that not all of them graduate with a degree in actuarial sciences or a business/accounting/finance/mathematics related field. In the words of Joseph Kudrle, a senior mathematics lecturer who helped develop the University of Vermont's Actuarial Science Sequence, 'For sure, you need to have quantitative skills, but a National Life Insurance Company representative told me they're also looking for individuals who are dynamic and who can communicate, who can think critically and who can do the work. One company mentioned their head guy was a philosophy major and that they don't like getting candidates from far-factory schools. They feel those students are pigeon-holed.'
What Mr. Kudrle's comments suggest is that the actuary business welcomes 'outside-the-box' type graduates. It sees a space for individuals who have taken an unconventional pathway, as long as they demonstrate the capacity to do the work; that is, to prosper in the world of statistics, economics, and corporate finance. It sees the benefit of hiring such individuals, who can take creative, innovative approaches to protect companies and individuals against emerging risks in a fast-changing world.
It is complex and challenging work
Actuaries tend to work with a diverse set of industries. While this variety provides intellectual stimulation, the need to solve often complex problems in sometimes pressure-filled situations can be stressful. Quite simply, the best actuaries thrive under pressure and they love to solve problems and overcome challenges.
The above truths about working as an actuary explain why the list of required skills for these professionals compiled by the U.S. Bureau of Labor Statistics is a mix of technical and soft skills:
• Analytical skills • Understanding of human behavior • Business knowledge • Ability to think clearly and logically; problem-solving skills • Ability to use database software, programming languages, and statistical modeling software • Capacity to communicate and consult with clients and colleagues
Steps to becoming an Actuary
The formal educational track for actuaries starts with earning an undergraduate degree and continues with the industry's certification process.
How long does it take to become an Actuary?
The time that it takes to become a fully certified actuary varies somewhat, depending on how soon a candidate chooses to sit for the various certification exams.
Bachelor's Degree – four years
Certification Exams – between six and eight years from date of first exam to earn Associate certification, followed by full certification at the Fellowship level
Note: It is possible to take one or more actuarial certification exams while still in college, thereby reducing the total time required to earn both a degree and certifications.
How to become an Actuary
Most actuaries hold at minimum a Bachelor's Degree in business, economics, finance, accounting, mathematics, or statistics. Others, however, enter the field with a liberal arts background. Some universities offer specific actuarial sciences programs that blend business, math, and statistics coursework.
The actuary field is one in which internships are particularly valued. Positions for interns are typically related to underwriting, data analysis, risk management, investments, or insurance.
While a degree in actuarial sciences is not essential to work in the field, getting certified is. Certification is administered by the Casualty Actuarial Society (CAS) and the Society of Actuaries (SOA). The process involves passing several exams, each of which demands hundreds of hours of study and preparation. Actuaries must earn Associate certification before they can become fully certified at the Fellowship level.