What is an Aesthetician?
An aesthetician is a skincare professional who specializes in improving the appearance and health of their clients' skin. They are experts in providing services that help clients maintain healthy skin and address specific skin concerns. Aestheticians are trained in various skincare techniques, such as facials, chemical peels, microdermabrasion, and waxing, to name a few. They are knowledgeable about different skin types and conditions and can recommend personalized skincare routines and products to their clients.
Aestheticians work in a variety of settings, including spas, salons, and medical clinics. They typically start by performing a skin analysis to assess their client's skin type and condition. Based on their findings, they will recommend appropriate treatments and products that can help address any issues. They may also provide guidance on how to properly care for and maintain healthy skin. In addition to their technical skills, aestheticians should also have excellent communication skills to be able to educate their clients and make them feel comfortable during treatments.
What does an Aesthetician do?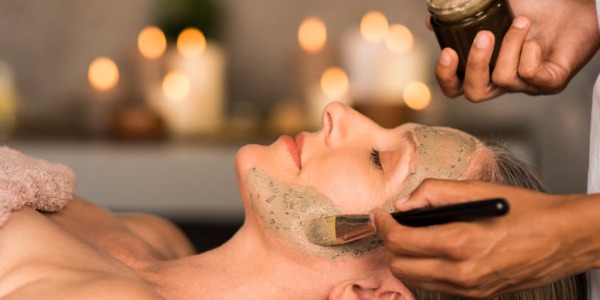 Aestheticians play a vital role in the beauty and wellness industry, helping clients achieve healthy, radiant, and youthful-looking skin. Their services not only enhance a client's physical appearance but also contribute to their mental and emotional well-being. Additionally, aestheticians continually stay up-to-date with industry trends, new products, and techniques to provide the latest and most effective treatments to their clients.
Duties and Responsibilities
The duties and responsibilities of an aesthetician may vary depending on the specific type of aesthetician they are, such as a facialist, waxing specialist, or makeup artist. However, some common responsibilities of an aesthetician may include:
Consultations: An aesthetician meets with clients to assess their skincare needs and discuss their goals for treatment. They may ask questions about the client's skin type, any skin conditions or allergies, and their current skincare routine.
Facials: Aesthetician performs a variety of facial treatments that can include exfoliation, extraction, massage, and mask application. They may use different techniques and products based on the client's skin type and concerns.
Hair Removal: An aesthetician may offer hair removal services, such as waxing or threading, to clients. They ensure that the procedure is performed safely and hygienically.
Makeup Application: An aesthetician may apply makeup to clients for special events or provide makeup lessons to teach clients how to apply makeup themselves.
Skincare Education: Aesthetician educates clients about proper skincare techniques, product use, and home care. They may recommend skincare products that are best suited to the client's needs.
Sterilization and Sanitation: An aesthetician must maintain a clean and sanitary work environment, following all state regulations and protocols to ensure the safety of their clients.
Administrative Tasks: An aesthetician may perform various administrative tasks, such as scheduling appointments, managing client records, and tracking inventory.
Types of Aestheticians
There are several types of aestheticians, each with their own specialized skill set and focus. Some of the most common types of aestheticians include:
Skincare Specialists: Skincare specialists specialize in facial treatments and skincare, including deep-cleansing facials, chemical peels, microdermabrasion, and anti-aging treatments.
Makeup Artists: Makeup artists specialize in applying makeup for special occasions, such as weddings, proms, and photoshoots. They may also offer makeup lessons to teach clients how to apply makeup themselves.
Hair Removal Specialists: Waxing specialists focus on hair removal services, including waxing, sugaring, and threading.
Body Treatment Specialists: Body treatment specialists offer services that focus on the body, such as body wraps, exfoliating scrubs, and massage.
Holistic Aestheticians: Holistic aestheticians focus on natural and organic skincare products and treatments that take a whole-body approach to beauty, wellness, and self-care.
Paramedical Aestheticians: Paramedical aestheticians specialize in corrective and medical skincare treatments for clients with severe skin conditions or medical conditions, such as acne, rosacea, and eczema.
Medical Aesthetician: A medical aesthetician is a skincare specialist who has additional training in medical skincare procedures, such as laser treatments, micro-needling, and chemical peels. They may work in dermatology clinics, medical spas, or plastic surgery practices.
Oncology Aesthetician: An oncology aesthetician is a skincare specialist who is trained to provide skincare treatments for individuals who are undergoing cancer treatments. They are trained to work with clients who may have sensitive or compromised skin and provide treatments that are safe and effective.
Master Aesthetician: A master aesthetician is a skincare specialist who has completed advanced training and education in aesthetics. They may have expertise in advanced skincare treatments, such as microdermabrasion and chemical peels, and may work in high-end spas or clinics.
What is the workplace of an Aesthetician like?
Aestheticians can work in a variety of settings, including spas, salons, medical offices, and wellness centers. The workplace environment can vary depending on the type of establishment, but most will have a comfortable and relaxing atmosphere to provide clients with a serene experience.
Spas and salons are the most common workplace environments for aestheticians. These facilities often provide a wide range of services, including facials, waxing, and nail care. The workplace may have multiple treatment rooms with soft lighting, relaxing music, and aromatherapy to create a tranquil and calming ambiance. Aestheticians may work independently or as part of a team, and the environment can be fast-paced and busy during peak hours.
Medical offices and wellness centers employ aestheticians who specialize in medical-grade skincare treatments. These facilities are often more clinical in nature and may provide treatments such as chemical peels, laser resurfacing, and micro-needling. The workplace environment may be more sterile and less relaxing than a spa or salon, with white walls and medical equipment present in treatment rooms.
Aestheticians may also work as independent contractors, renting a space in a salon or spa or operating their own business. This allows them more control over their workplace environment, including the décor, music, and lighting.
Regardless of the type of workplace environment, aestheticians must maintain a clean and hygienic workspace. They must also maintain a professional appearance and demeanor and adhere to all state regulations and protocols to ensure the safety of their clients.
Frequently Asked Questions
Aesthetician vs Cosmetologist

Aestheticians and cosmetologists are both licensed professionals in the beauty industry, but they have different areas of expertise and job duties.

Aestheticians are licensed skin care professionals who specialize in improving and maintaining the appearance of the skin. They may offer a range of services, including facials, chemical peels, microdermabrasion, and waxing. Aestheticians are trained to analyze the skin and recommend appropriate treatments based on each client's individual needs. They may also be trained in makeup application and may offer standalone makeup services or incorporate makeup application into their skincare treatments.

Cosmetologists are licensed professionals who provide a range of beauty services, including hair styling, skincare, and nail care. They may offer haircuts, hair coloring, and styling services, as well as services such as manicures, pedicures, and nail enhancements. Some cosmetologists may also offer skincare services, such as facials and waxing, but their primary focus is on hair and nails.

In terms of education and training, aestheticians typically complete a 600-hour aesthetics program, which covers topics such as skin analysis, skin care treatments, and makeup application. Cosmetologists, on the other hand, may complete a 1,500-hour cosmetology program, which covers a broader range of topics, including hair cutting, styling, and coloring, as well as nail care and skincare services.

Overall, aestheticians and cosmetologists have different areas of expertise and job duties within the beauty industry, but both are trained professionals who can provide high-quality beauty services to their clients.
Aestheticians are also known as:
Esthetician