What is a Skincare Specialist?
A skincare specialist is someone who cleanses and beautifies the face and body to enhance a person's appearance. They usually work in salons, health and beauty spas, or medical offices. Many work evenings and weekends, especially self-employed workers operating their own salon.
What does a Skincare Specialist do?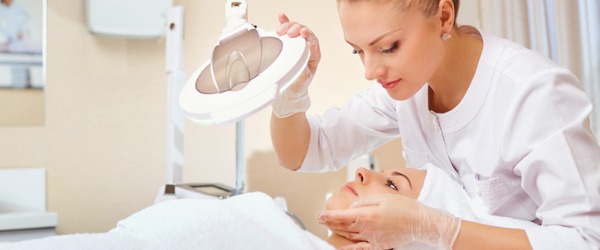 Skincare specialists typically do the following:
Evaluate clients' skin condition and appearance
Discuss available treatments and determine which products will improve the clients' skin quality
Remove unwanted hair using wax, sugar or laser treatment
Clean the skin before applying makeup
Recommend skincare products, such as cleansers, lotions, or creams
Teach and advise clients on how to apply makeup and how to take care of their skin
Refer clients to other skincare specialists, such as a dermatologist, for serious skin problems
Sterilize equipment and clean work areas
Skincare specialists give facials, full-body treatments, and head and neck massages to improve the health and appearance of the skin. Some may provide other skincare treatments, such as peels, masks, or scrubs, to remove dead or dry skin. In addition to working with clients, skincare specialists also keep records of skincare regimens that their regular clients use. A growing number of specialists actively sell skincare products, such as cleansers, lotions, and creams. Those who operate their own salons have managerial duties that may include hiring, supervising, and firing workers, as well as keeping business and inventory records, ordering supplies, and arranging for advertising.
What is the workplace of a Skincare Specialist like?
Skincare specialists usually work in salons, health and beauty spas or, less frequently, in medical offices. The job may involve a great deal of standing. Because skincare specialists must evaluate the skins' condition, good lighting and clean surroundings are important. Protective clothing and good ventilation also may be necessary because skincare specialists often use chemicals on the face and body.
Skincare specialists typically work full time, with many working nights and weekends. Long hours are common, especially for self-employed workers.
Skincare Specialists are also known as:
Certified Skincare Specialist Skin Care Specialist Certified Skin Care Specialist Facialist Skin Care Professional Facial Aesthetician Facial Esthetician