What is an Agrologist?
Professional agrologists are guided by a code of ethics to ensure that Canada's agricultural and health products are of the utmost quality. The term agrologist is most often used in Canada, and the term agronomist is used in the United States. The profession of agrology focuses on science as it applies directly or indirectly to the management of resources, food production systems, food security & safety, and environmental quality.
What does an Agrologist do?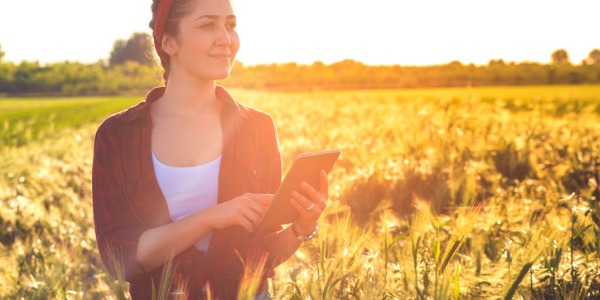 An agrologist is responsible for providing service and advice to services related to environmental and agricultural science. They also apply scientific principles to production, cultivation, and utilization of plants and animals. In basic terms, an agrologist's job is to ensure that Canada's grown food and the land it is grown on is well cared for. 
A professional agrologist can work in a number of agricultural-related fields. They can work in research as scientists, in education as professors, as lab technologists, consultants, and salespeople.
Some tasks of an agrologist might include: 
performing pest control with biological control 
managing and evaluating rangeland
performing environmental assessments
giving presentations to universities, conferences, and seminars about agrology findings and research 
promoting sustainable development of agricultural resources
overseeing food safety programs 
creating and distributing information and advice for the public about agro-business and food industries
managing government programs and making recommendations regarding agricultural policies 
ensuring seeds meet internal and external quality requirements for sale
What is the workplace of an Agrologist like?
An agrologist can work in a variety of settings. It may be in the field, in an office, or in a manufacturing facility. They typically work 40 hours a week Monday to Friday. Some may also spend quite a bit of time travelling for field visits or lectures. Some seasons may also be busier than others.
Agrologists are also known as:
Professional Agrologist Certified Agrologist