What is an Ambassador?
Ambassadors represent the US government, or their country of origin, in place of the president or leader. Ambassadors are also known as diplomats, a more general term describing those that work in a foreign country while retaining citizenship in their home country.
The foreign country, known to ambassadors as the 'host nation', serves as their base. From this base, they promote international relations on certain areas of government, such as trade, military involvement, and cultural relationships.
What does an Ambassador do?
Ambassadors have a wide range of responsibilities dealing with foreign relations. Each task is carried out in a diplomatic manner that's made to meet the needs of the ambassador's home country while keeping a positive relationship with that country.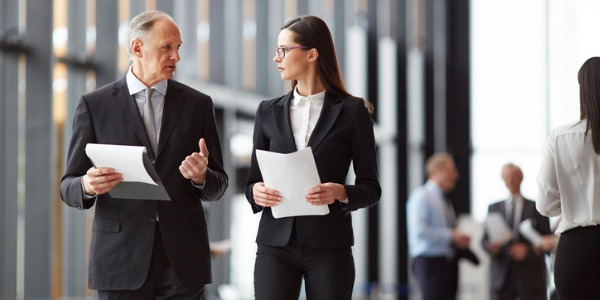 One of the most important responsibilities of an ambassador is to notify their home country of any economic and political developments in the host nation. They write detailed reports in order to communicate foreign development, especially in the area of trade policies.
Because of their unique relationship with the host nation, ambassadors are able to help in the development of foreign policy with that nation. All of these actions are meant to protect their home country's interests within the host nation.
Another responsibility of an ambassador is to act as a representative of their country of origin. As a representative, they offer up their home country's position on many political, social, and economic platforms. They also meet with important political leaders and greet or host other diplomats.
Ambassadors also help travellers from their home country, explain foreign policy and evacuate refugees from dangerous situations. Because of the sensitive nature of their careers, ambassadors carry out their duties with a diplomatic demeanour, with the goal of keeping a positive relationship between the country that is hosting them and their home nation.
What is the workplace of an Ambassador like?
Ambassadors try to smooth out the relationship between countries. They do this by attending treaty negotiations, immigration discussions, international meetings (which may include humanitarian aid programs or foreign aid projects), banquets, and parties.
Ambassadors spend most of their time in meetings with either staff members, foreign diplomats or host country officials. They also spend a lot of time in an office, writing up reports and implementing international programs.
The working environment varies from country to country. An ambassador in poor countries may suffer through conditions they find extreme if coming from a wealthy country. In war-torn countries, though ambassadors are well-protected, they may encounter dangerous situations during the course of their stay.
Ambassadors may also be placed in wealthy countries, but may have to deal with tense relations between that country and their own. In countries where international relationships are positive, ambassadors will benefit from a more regular work week.
Frequently Asked Questions
What are Ambassadors like?

Based on our pool of users, ambassadors tend to be – in almost equal measure –enterprising, artistic, and investigative people. This triangle of predominant characteristics speaks to the role's wide scope of responsibilities and range of talents required to fulfill them: entrepreneurship to protect business interests; the delicate art of diplomacy to foster positive international relations; and an inquisitive mind to facilitate both.
Should I become an Ambassador?

The following thirteen dimensions reflect the skills, abilities, and personal qualities deemed essential to the work of the Foreign Service at the United States Department of State.

Composure The capacity to stay calm, poised, and effective in stressful or difficult situations; to think on one's feet, adjusting quickly to changing situations; to maintain self-control

Cultural Adaptability The capacity to work and communicate effectively and harmoniously with persons of other cultures, value systems, political beliefs, and economic circumstances; to recognize and respect differences in new and different cultural environments

Experience & Motivation The capacity to demonstrate knowledge, skills or other attributes gained from previous experience of relevance to the Foreign Service; to articulate appropriate motivation for joining the Foreign Service

Information Integration & Analysis The capacity to absorb and retain complex information from a variety of sources; to draw reasoned conclusions from analysis and synthesis of available information; to evaluate the importance, reliability, and usefulness of information; to remember details of a meeting or event without the benefit of notes

Initiative & Leadership The capacity to recognize and assume responsibility for work that needs to be done; to persist in completion of a task; to influence significantly a group's activity, direction, or opinion; to motivate others to participate in the activity one is leading

Judgement The capacity to discern what is appropriate, practical, and realistic in a given situation; to weigh relative merits of competing demands

Objectivity / Integrity The capacity to be fair and honest; to avoid deceit, favoritism, and discrimination; to present issues frankly and fully, without injecting subjective bias; to work without letting personal bias prejudice actions

Oral Communication The capacity to speak fluently in a concise, grammatically correct, organized, precise, and persuasive manner; to convey nuances of meaning accurately; to use appropriate styles of communication to fit the audience and purpose

Planning & Organizing The capacity to prioritize and order tasks effectively, to employ a systematic approach to achieving objectives, to make appropriate use of limited resources

Resourcefulness The capacity to formulate creative alternatives or solutions to resolve problems, to show flexibility in response to unanticipated circumstances

Working with Others The capacity to interactive in a constructive, cooperative, and harmonious manner; to work effectively as a team player; to establish positive relationships and gain the confidence of others; to use humor as appropriate

Written Communication The capacity to write concise, well organized, grammatically correct, effective, and persuasive English in a limited amount of time

Quantitative Analysis The capacity to identify, compile, analyze, and draw correct conclusions from pertinent data; to recognize patterns or trends in numerical data; to perform simple mathematical operations

While the above list of qualifications for officers and diplomats required by the U.S. State Department is extensive, it does not completely describe the demands faced by these public servants.

Ambassadors, by the nature of their work, must live away from home for extended periods of time. They must travel frequently within the host country and back and forth between the host and native countries. Their job, essentially, is to be a middleman between two governments, which will likely not agree on all issues.

The role, while prestigious, is extremely stressful. Embassies, the principal workplace of ambassadors, are often prime targets for protests, bombings, and other political turmoil.
Are Ambassadors happy?

Ambassadors rank in the 82nd percentile of careers for satisfaction scores. Please note that this number is derived from the data we have collected from our Sokanu members only.

While the demands of this career are considerable, its striking happiness metric is not unexpected. As high-ranking diplomats, ambassadors enjoy many benefits: world travel, exposure to numerous cultures, opportunities to represent their country on the world stage, job satisfaction in managing often challenging situations, above-average remuneration, and prestige.
How long does it take to become an Ambassador?

Because there is no singular path to becoming an ambassador, stating definitively the length of time that it takes to do so is difficult, if not impossible. It is, however, possible to consider the most common route to an ambassadorship and estimate the timeframe to reach this highest level of diplomatic service.

Bachelor's Degree – four years
and/or
Master's Degree – two years

often, but not necessarily, followed by:
Foreign Service internship and/or volunteer experience – no standard timeframe

followed by:
Foreign Service Officer Test and medical/security clearances – four to six months

followed by:
Foreign Service posts that potentially lead to an ambassadorship – no standard timeframe Some ambassadors may spend less than a decade in various Foreign Service roles before being appointed to the senior post of ambassador. Others may be career diplomats and occupy multiple positions in the Foreign Service over as long as twenty or thirty years before becoming an ambassador.
Ambassadors are also known as:
Senior Official Chancellory