What is a Biomass Power Plant Manager?
What do biomass power plants do? They use wood, paper sludge, coal, and other forms of waste to generate power!
A biomass power plant manager supervises the operations of biomass power plants or substations, and monitors the transformation of waste into useable energy.
What does a Biomass Power Plant Manager do?
Biomass power plant managers have a wide range of duties, such as:
- supervising biomass power plant operations or maintenance staff
- monitoring and adjusting equipment to ensure appropriate production levels are met
- making sure maintenance activities are followed according to regulations
- keeping track of the amount of energy the plant is producing
- ensuring that strict safety protocol is followed
- keeping in compliance with federal and regional regulations
- repairing and testing equipment that distributes electricity
- using specialized power tools and testing procedures
- using equipment to monitor the plant's communications operations
- shutting down equipment to allow for repairs, part replacement, and maintenance
- reviewing data and reports that clarify safe levels of energy are being produced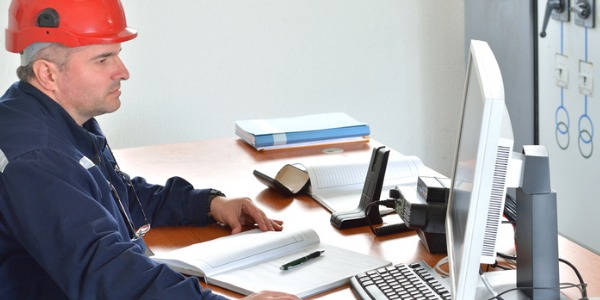 To keep things running safely and smoothly, biomass plant managers must schedule the delivery of fuel and the removal of waste products, ash, and other residue; as well as refuse excess fuel deliveries. They must have an organized inventory of all parts and supplies necessary within the plant.
Budget and spending control responsibilities are another part of the power plant management position. The goal is to identify ways to create maximized capacity of energy output with minimal operating costs. They must draw up budgets for the biomass plant and look into equipment and procedures within the plant that may be causing costs to rise without improving output.
In order to improve the procedures within the plant, biomass power plant managers must be able to review their reports and records to evaluate the supply and demand trends and improve the way the plant produces energy. This is to ensure that the energy production increases do not compromise the safety of the stations and substations within the plant.
What is the workplace of a Biomass Power Plant Manager like?
A biomass power plant manager generally splits their time between the production area of the plant and their own private office. When in the production area performing tests and gathering information for input and output reports, managers must wear protective gear and equipment that is up to code.
While in their offices, managers will meet with staff and upper management to discuss the gathered data, as well as production and maintenance testing and protocol. This workspace is also where managers write the reports detailing their findings as well as where they manage supply inventory.
Many biomass power plant managers work long hours, up to an excess of 50 hours per week. Overtime generally comes into play when there are deadlines that need to be met. The long hours can also occur if management has to be called in due to a plant emergency.
Biomass Power Plant Managers are also known as:
Biomass Plant Manager Biomass Power Plant Operations Manager