What are Clergy?
Do you want to be an active member of the church and help people with their spiritual well-being? You may want to consider becoming a member of the clergy.
A member of the clergy (a clergyman or clergywoman) is an ordained member of a religious order, and conducts religious worship, performs spiritual functions associated with religious faith, and aids in the spiritual well-being of the congregation.
What do Clergy do?
Clergy members provide spiritual, personal and moral guidance and assistance to church members, and will offer encouragement to those facing hardship or illness. They can be spiritual leaders in the Catholic, Protestant Christian, Jewish, and Islamic religions, and are also known as priests, ministers, pastors, rabbis, and imams.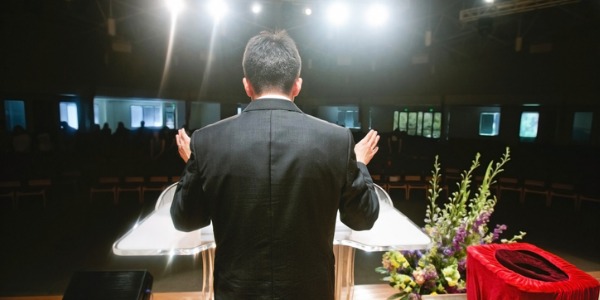 Once a member of the clergy is ordained, he/she is assigned a specific congregation, and looks after the congregation's needs; meeting with members of the congregation to help them overcome problems, make decisions, or offer relationship counseling for marriages or families.
Clergy is also called upon to offer encouragement to those who are undergoing hardship or illness, and may minister at prisons, hospitals, orphanages, or retirement homes. They may provide advice or counsel, or help by providing necessities to those in need.
One of the clergy member's main responsibilities is to teach the doctrines of the church by way of preaching from a pulpit, conducting bible study classes, or organizing programs that will help spread their teachings to others. They are also called upon to perform certain ceremonies, such as coming of age, marriage, birth, circumcision, baptism, sacraments, confession, last rites, and funerals.
Duties of a clergy member:
- give advice to members and groups regarding their spiritual and emotional needs
- address financial and administrative issues pertaining to the congregation
- carry out religious rites
- think of ways to expand congregation membership
- organize and engage in community, civic, educational, and recreational activities
- organize and participate in fundraising activities to support congregation activities
- plan and lead religious education programs for the congregation
- analyze and interpret religious laws and doctrines
- respond to crisis situations
- oversee building management, order supplies, take care of services and repairs
- supervise the work of staff and volunteers
What is the workplace of Clergy like?
The day is usually spent at the church office, preparing sermons, bible studies, looking after paperwork, meeting with members, etc. Many clergy members work extremely hard, putting in long hours. There isn't much structured supervision, but clergy have an enormous number of unacknowledged and unofficial supervisors; namely the members of the congregation.
Some churches have a parsonage (a house for clergy to occupy that is owned by the church), and the clergy member lives there. Other churches simply pay a housing allowance as part of the salary.
If the clergy member is in the inner city, an enormous amount of time will be required to deal with the poor, the homeless, and people with special issues: mental challenges, addiction, immigrants, and visible minorities.
Clergy members that work in neighbourhoods with a high average education and income will have many people who can work in committees, who can initiate projects, and who are used to having tasks delegated. There, the clergy member is much more of a team leader and coordinator.
Neighbourhoods with low incomes and education, on the other hand, may have very willing congregation members, but they will need assistance from the clergy member in taking on tasks that require organization and leadership.
Rural areas usually reflect the seasonal cycles of farming. Church members may not be able to show up for anything much at the church during seedtime and harvest – so when they're out on the fields there is less for clergy to do, other than visit the sick.
Serious medical treatments would happen in the big hospitals of far-away cities, and clergy members sometimes spend an entire day on the road driving to and from a single hospital visit. Thus clergy members in the country have a different pattern of busyness than those in the city.
Hospital clergy and military clergy have full time jobs, and have very different lives from those who serve in congregations.
Clergies are also known as:
Priest Minister Pastor Chaplain Rector Deacon Bishop Preacher Rabbi Imam