What is a Drafter?
A drafter is someone who uses software to convert the designs of engineers and architects into technical drawings and plans. Workers in production and construction use these plans to build everything from microchips to skyscrapers.
What does a Drafter do?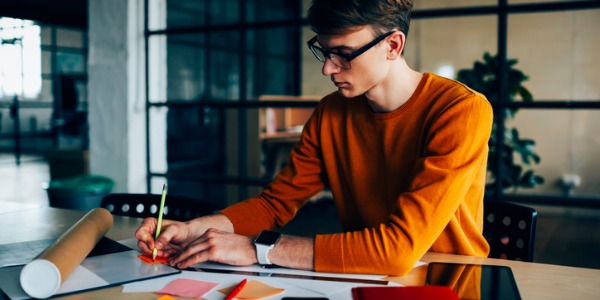 A drafter will typically do the following:
Design and prepare plans for using computer-aided design and drafting (CADD) software
Produce effective product designs by using their understanding of engineering and manufacturing techniques
Add structural details to architectural plans from their knowledge of building techniques
Prepare multiple versions of designs for review by engineers and architects
Specify dimensions, materials, and procedures for new building projects or products
Work under the supervision of engineers or architects
Many drafters are referred to as CADD operators. With CADD systems, drafters create and store drawings electronically so that they can be viewed, printed, or programmed directly into automated manufacturing systems. Software systems, such as building information modelling (BIM) and product data management (PDM), are coming into use. Through three-dimensional rendering, BIM software allows designers and engineers to see how elements in their projects work together. PDM software helps users track and control data, such as technical specifications related to projects. Just as BIM is changing the work of architectural drafters as well as engineers and designers, PDM is changing the work of mechanical drafters. These software systems allow drafting and design work to be done at the same time as the work done by other professionals involved in the project.
What is the workplace of a Drafter like?
Like other workers who primarily use computers to do their work, drafters usually work indoors and full time, although overtime is not uncommon. Drafters work in engineering and drafting service firms, architectural and landscape architectural firms, and various manufacturing industries. The industries employing the largest numbers of drafters are as follows:
Architectural, engineering, and related services - approx 50%
Construction - approx 7%
Machinery manufacturing - approx 6%
Fabricated metal product manufacturing - approx 5%
Transportation equipment manufacturing - approx 5%
Drafters are also known as:
Draftsman Draughtsman Architectural Drafter Architectural Draftsman CADD Operator