What is a Food Production Supervisor?
A food production supervisor oversees plant operations and trains personnel in processing and packaging quality food products in a safe, efficient, and cost effective manner.
They ensure that the company's quality and sanitation standards are met through a close relationship with quality and technical services, as well as keeping up with the implementation of company and government policies.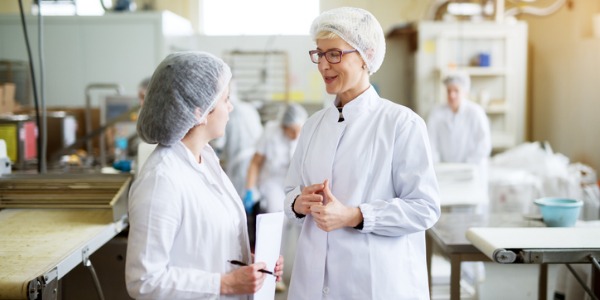 What does a Food Production Supervisor do?
Food production supervisors are accountable for the production of food products. Their goal is to obtain maximum efficiency at a low cost within specified standards.
They establish company-wide policies and procedures to ensure they manufacture the highest quality product possible by keeping in compliance with certain specifications mandated by the company they work for. They also comply with all applicable legal and regulatory agencies.
Food production supervisors troubleshoot quality and safety issues with growers, and act as the primary liaison. They are responsible for all raw materials and products harvested and packed in the plant.
What is the workplace of a Food Production Supervisor like?
Food production supervisors typically work for food production and food ingredient companies.
They work both on the production floor and in an office setting, and are often asked to work shift work in order to meet production requirements.
Food Production Supervisors are also known as:
Food Processing Production Supervisor