What is a Genealogist?
Genealogy is the study of family origins and history. Genealogists are the researchers who conduct this study. They compile data about ancestry. They trace family lineages as far back in time as they can, or as directed by their clients. The further back they go, the more difficult their work becomes.
Where did my ancestors come from? How do I begin to trace my family tree? What does my last name mean? Am I related to someone famous? What is my family coat of arms? What is my biological family's medical history?
These are the kinds of questions that genealogists attempt to answer for those who enlist their services. They track down documents from libraries, state archives, churches, offices of public record, genealogical societies, cemeteries and gravesites, and individuals; and then use the information they find to reveal a person's genealogy, to tell a historic and genetic story of both people and societies.
What does a Genealogist do?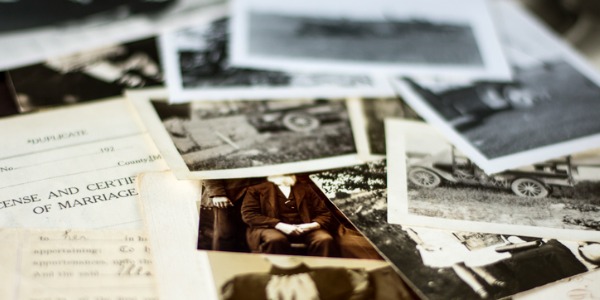 Genealogists work with people to trace their roots through public records and historical documents. They consult with clients to ascertain what they already know about their ancestry and what they hope to learn from genealogical research.
Much of the genealogist's time is dedicated to researching, both online and offline in libraries, archives, and courthouses that hold documents yet to be digitized and placed online. They also spend time analyzing and transcribing records and crafting source citations. Numerous hours also go into resolving conflicting evidence, writing up conclusions, and entering data into family tree software, which naturally leads to further research.
With products like AncestryDNA, additional hours are spent analyzing DNA results, working with matches to determine the validity of the research paper trail, and helping people to locate biological family members.
To effectively conduct their research, genealogists seek to understand how records were created, what information is included in them, and how and where to access them.
Here is an overview of the types of records that genealogists use:
Vital records – birth records, marriage and divorce records, death records
Adoption records
Biographies and biographical profiles
Cemetery lists
Census records
Church and religious records – baptism or christening, baby naming certificates, brit milah (Jewish religious male circumcision ceremony), bar or bat mitzvah, marriage, funeral or death, membership
City directories and telephone directories
Coroner's reports
Court records – criminal records, civil records
Diaries, personal letters, and family Bibles
DNA tests
Emigration, immigration, and naturalization records
Hereditary and lineage organization records (example: Daughters of the American Revolution records)
Land and property records, deeds
Medical records
Military and conscription records
Newspaper articles
Obituaries
Occupational records
Oral histories
Passports
Photographs
Poorhouse, workhouse, almshouse, and asylum records
School and alumni association records
Ship passenger lists
Social security (within the US) and pension records
Tax records
Tombstones, cemetery records, and funeral home records
Voter registration records
Will and probate records
Using information gleaned from these sources, genealogists create pedigree charts, which show family relationships and lines of descendants; prepare sketches that emphasize points of interest in a particular family background; write genealogical reports; present reports to clients; and suggest appropriate further lines of research.
Some genealogists teach genealogy courses, create podcasts, and/or speak at conferences and seminars, sharing their best tips and tricks to help people build their family trees. Others may work as archivists or historians.
What is the workplace of a Genealogist like?
Fulltime employment opportunities for genealogists are rare, and those that exist are decidedly competitive. Organizations that hire genealogists include:
Colleges and universities
Local, state, and federal government departments
Local or regional heritage societies
Libraries and archives
Genealogical research companies such as Ancestry.com, 23andMe, FamilyTreeDNA, MyHeritage, AfricanAncestry.com, LivingDNA, WeGene, 23Mofang
Tour companies
Many genealogists are self-employed and work from home. It is also not uncommon for them to supplement their income by writing, teaching, or lecturing, transcribing and indexing records, and maintaining databases.
Genealogists are also known as:
Genetic Genealogist