What is a Healthcare Administrator?
Healthcare administration is the management of the business, non-clinical functions involved in operating a healthcare facility. These include day-to-day operations, staffing, budgeting and finance, and long-term strategic planning to achieve the goals and success of the healthcare provider or system. Healthcare administrators are the leaders in this field, the professionals who combine health policy, business, and science to manage fiscal and human resources.
Over the last century, hospitals have become large, complex organizations, technology has advanced exponentially, healthcare financing has moved from private pay to a complex third-party reimbursement system, and government has taken on a larger role in healthcare delivery. While these are significant changes that have impacted the workday of the healthcare administrator, their goal remains the same: to ensure the coordinated delivery of top quality patient care and the efficient management of medical facilities.
Simply stated, healthcare administrators are the behind-the-scenes engines that drive the availability, accessibility, and quality of healthcare in our communities.
What does a Healthcare Administrator do?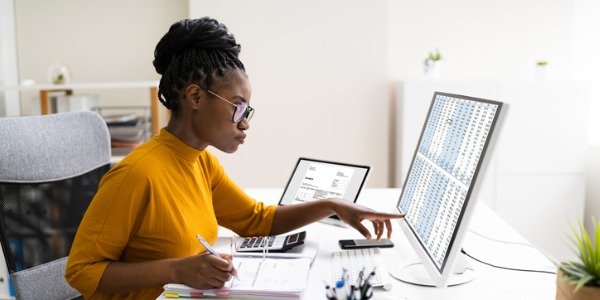 Healthcare administrators plan, manage, direct, coordinate, and monitor medical services within their organizations. Their focus on the logistics of a healthcare / medical operation typically includes some or all of the following responsibilities:
Communicating with and addressing the needs of doctors, nurses, and other medical staff
Coordinating staff schedules
Ensuring the organization complies with all healthcare laws and regulations
Human resources management / staff recruiting and salaries, training, and supervising
Strategic planning
Care planning / improving quality and efficiency of patient care
Financial management / monitoring budgets and spending
Data collection and analysis
Healthcare systems operations
Health law and policy making
Maintaining the moral and social order of the organization
Serving as patient advocates
Serving as arbitrators in situations where there are competing values or conflicts
Serving as intermediaries for the various professional groups practising within the organization
Overseeing maintenance functions of the organization
Presenting at investor meetings and meeting with governing boards
Marketing
Public relations
Depending on the type and size of the healthcare system, healthcare administrators may independently or with teams oversee and manage the system at every level. Their work may involve the oversight and management of:
An entire healthcare system
Specific facilities, such as hospitals, physician's practices, and home health agencies
Specific departments or units, such as critical cure units, emergency departments, and cardiac care -units
Specific clinical areas, such as nursing, physical therapy, and cardiology
Specific areas, such as staffing, facility administration, admissions, and finances
As in any job, there are challenges facing healthcare administrators. These are among the most common:
Addressing the rising cost of healthcare
Healthcare administrators must find ways to combat these rising costs while also managing their hospitals' own budget constraints and challenges.
Recruiting top nursing talent
Even before the global pandemic, healthcare administrators struggled to fill the demand for nurses, and the shortage is only expected to grow.
Managing Medicare and Medicaid
Medicare payments are often not enough to cover the cost of delivering care, leaving healthcare administrators with a budget shortfall. In addition, increased unemployment is resulting in greater numbers of patients who have Medicaid coverage or who are uninsured or underinsured. Healthcare administrators are challenged with providing healthcare services to these patients while maintaining fiscal responsibility.
Expanding the use of telehealth and virtual healthcare
While the expansion of telehealth and virtual healthcare would offer many benefits for patient care, it can also pose new challenges – such as cyber security and patient privacy issues – for healthcare administration
Protecting against cyber attacks
The healthcare industry is especially vulnerable to threats such as:
Ransomware – a form of malware designed to encrypt files on devices, rendering any files and the systems that rely on them unstable; malicious actors then demand ransom in exchange for decryption
Data breaches
DDoS ('Distributed Denial-of-Service') attacks – a DDoS attack is a cybercrime in which the attacker floods a server with internet traffic to prevent users from accessing connected online services and sites
Insider threats
Business e-mail compromise and fraud scams
Hospital executives and healthcare administrators must continue to work closely with their information technology teams and cyber security experts to keep their guards up and secure sensitive data and systems.
What is the workplace of a Healthcare Administrator like?
Healthcare administrators work in hospitals, physician group practices, nursing homes, outpatient clinics, and home health agencies, as well as in government health departments. Some find employment with pharmaceutical companies, health insurance providers, consulting firms, or companies that manufacture medical supplies and equipment. According to the US Bureau of Labor Statistics (BLS), those employed by government departments and hospitals earn the highest median salaries.
Most healthcare administrators work 40 hours a week, though the nature of the job means that overtime may sometimes be necessary. As many of the facilities they oversee operate around the clock, they may be called upon in the evenings or on weekends to deal with issues or emergencies. Some administrators may be required to travel to inspect satellite facilities or attend meetings.
Regardless of their work setting, healthcare administrators have a high level of social interaction. They frequently liaise with other administrators, doctors, nurses, surgeons, technicians, and support staff, as well as the public, and are responsible for the results of workers in their facilities. The role of the healthcare administrator also includes managing budgets and insurance plans. Such complex tasks can place them in conflict situations with others involved in these processes. Ensuring the health and safety of employees and patients is another part of the healthcare administrator's job. In short, they must make important decisions and abide by strict deadlines on a daily basis.
Healthcare administrators working in settings that require interacting with patients may on occasion be exposed to diseases or infections. They may periodically need to wear safety gear such as gloves and masks.
Administrators in the healthcare sector must be particularly meticulous in their work, because errors could negatively impact the smooth operation of their facilities.
Healthcare Administrators are also known as:
Medical Services Manager Health Services Manager Healthcare Services Manager