What is a Histotechnologist?
A histotechnologist is part of a medical laboratory team that works with human, animal, or plant specimens to diagnosis disease and abnormalities. Their main function is to prepare tissue samples for analysis.
To achieve accurate testing, the histotechnologist must have the skills and training to perform complex scientific testing. This is a complex process and involves putting the specimen through a variety of preparatory steps. These steps include staining, processing, trimming, and other techniques that require a specific skill set.
What does a Histotechnologist do?
Histotechnologists are the people behind the scenes. They are the unsung heroes who work tirelessly with pathologists to prepare, process, and analyze specimens to determine the presence or absence of disease.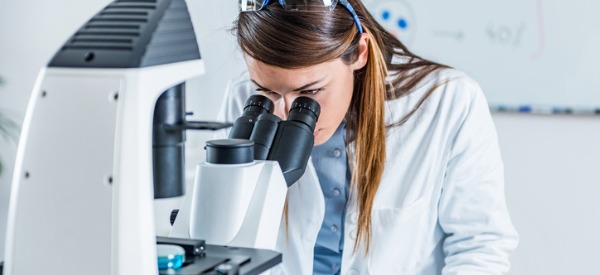 They make an enormous impact on the lives of human and animals around the globe. They help solve crimes, develop new treatment modalities for disease, and assist in making everyday products like plant food more effective. They touch every aspect of human, animal, and plant life through the discoveries and tests they perform.
Using a scientific process, the histotechnologist prepares the specimen, then performs a series of tests depending on what the practitioner requests. An example would be to test a biopsy for the presence of cancerous cells.
The process requires meticulous attention to the scientific process. If the histotechnologist is sloppy, or misses a step, the results will be inaccurate. Inaccurate results could have catastrophic consequences for the donor of the sample.
Upon receipt of the sample, the histotechnologist begins preparing it by 'grossing' or trimming the specimen so that it will fit onto the slide. There are numerous ways to accomplish this step and all require advanced training and skills.
Once the specimen is ready it has to be treated so that it does not decompose. Specimens may also require staining, embedding, or sectioning. All of these functions must be done to exact specifications following a procedure approved by the lab. Failure to follow each step exactly will result in erroneous results.
What is the workplace of a Histotechnologist like?
Histotechnologists typically work in laboratories that are clean, temperate, and organized.
They can work for hospitals, doctors' offices, clinical pathology labs, veterinary services, private research labs, pharmaceutical companies, or for government agencies.
Histotechnologists are also known as:
Histologic Technologist Tissue Technologist