What is a Natural Resource Manager?
Natural resource management is about finding ways to sustain the Earth's resources in the face of the growing human population. Natural resource managers are responsible for overseeing and implementing sustainability and conservation strategies.
Their overriding objective is to protect wildlife, fisheries, trees, plants, soil, air, and water. Their work is focused on striking a balance that maintains healthy ecosystems, adapts to climate change, and also allows for human interaction such as habitation, recreation, and economic resource extraction.
What does a Natural Resource Manager do?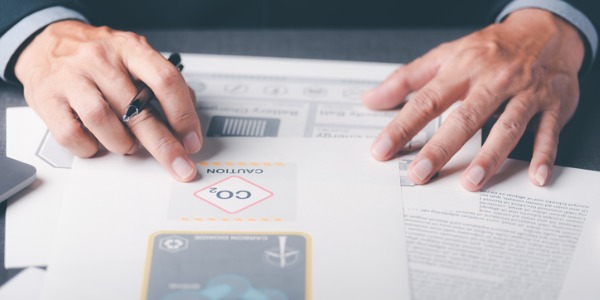 Natural resource managers develop conservation plans for nature reserves, land, and other natural resources, so that individuals and businesses can decrease their carbon footprint and use these resources in an ecologically sustainable way.
Here is an overview of the work carried out by these environmentalists:
Assess techniques for flora and fauna conservation
Monitor components of the environment, such as soil, water, and air
Develop practical solutions for environmental management and rehabilitation
Develop techniques to ensure the development and use of vital land and water resources is ecologically sustainable
Undertake plant and animal pest management
Undertake bush regeneration activities
Work with land managers to improve biodiversity on private lands
Organize geological, plant, and animal research
Undertake laboratory work
Develop resource management policy
Work with government and environmental groups
Run community education programs
Here is a more detailed look at some possible areas of focus in the field of natural resource management:
Study Wildlife Populations
How does the population of one species relate to another?
Is that species expanding or slowly shrinking?
Does that species migrate and if so, when and how?
What is that species' birth rate?
Assist Commercial Fisheries
Work closely with managers of local fisheries
Monitor the amount of fish caught and collaborate with fishery managers to increase the population when necessary
Monitor Mining and Drilling
Determine or help determine where mining operations can take place and where companies can drill for oil and gas
Provide input on the mining or drilling operation and its impact on the environment
Prepare Assessments
Pay close attention to what various government entities and private businesses propose to do
Research and assess how these activities will affect the natural resources of an area, knowing that plans are commonly adjusted or abandoned based on these assessments
Recommend Changes to Recreational Hunting Practices
Offer recommendations to individuals and agencies involved in setting catch limits or regulating hunting seasons
Restore and Maintain Natural Areas
Work in the field, restoring and maintaining various natural areas
Regulate Land / Resource Use
Regulate the use of certain resources or areas for such things as recreational activities, transportation projects, agricultural initiatives, residential builds, and commercial builds
Oversee Forestry Programs
Work for or with logging companies to set limits to the number of trees that may be felled in a year
Work with loggers to plant new trees in the area
What is the workplace of a Natural Resource Manager like?
Natural resource managers spend their time in offices in front of computer, in meetings, and outdoors. Depending on their position they may be required to travel often, especially if they hold a supervisory or advisory position, or work for the federal government. The work of the natural resource manager involves collaborating with clients and project teams, defining project scopes and ensuring that contractual obligations, as well as government guidelines and regulations, are met.
The sectors of industry in which natural resource managers typically work are:
Public Administration
Conservation
Forestry and Logging
Manufacturing
Professional, Scientific, and Technical Services
Their most common employers are:
Companies that produce products from natural resources (such as lumber)
Conservation groups
Consulting companies
Educational institutions
Government departments and agencies (all levels)
Regulatory bodies
Utility companies
Oil, gas, and mining companies
In addition, some natural resource managers are self-employed as consultants.
Natural Resource Managers are also known as:
Conservation Scientist Conservation Manager Natural Resource Scientist