What is a Non-Destructive Testing Specialist?
Non-destructive testing specialists are professionals that use their wide range of technological, reasoning, and creative skills to find imperfections in materials, structures, and equipment. They use older, reliable methods to find and repair these imperfections as well as develop new methods and technology to improve their field.
Non-destructive testing specialists use techniques such as amperage measurement, rheometric flow measurement, voltage measurement, and radio astronomy to detect imperfections that do not meet regulations and laws. Specialists are able to easily interpret the findings gathered by the use of any of these methods, and can detect imperfections on large structures such as trains, airplanes, reactors, dams, bridges, and many others. They write reports that are sent to their clients, explaining their findings in great detail.
Apart from the technical aspects of the job, these specialists are professionals that supervise staff and trainees within their testing field. They use strong communications skills to interact with their superiors and subordinates through many means to ensure the testing project goes smoothly and produces accurate results.
What does a Non-Destructive Testing Specialist do?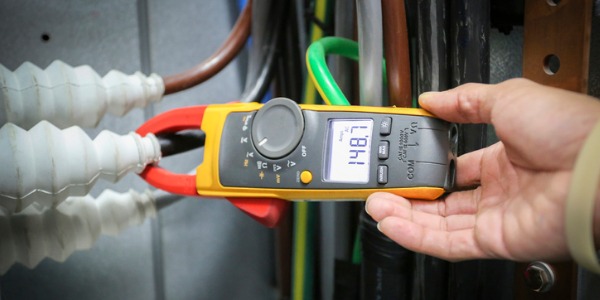 Non-destructive testing specialists inspect structures, equipment, and materials to determine where problems or defects are present. They must be able to gather information from all sources regarding the materials in question. Specialists are responsible for recording and often transcribing information about their studies and findings. This information is used to evaluate and decide whether there are defects in the materials and then to judge whether the proper regulations and standards were followed when building the equipment and structures, or when processing or manufacturing the materials used.
Problem solving is one of the main jobs of non-destructive testing specialists. They must be able to analyze all aspects of the problem or situation and devise a well-organized, effective plan of action to correct the errors. These corrections must meet specific safety laws and regulations. Non-destructive testing specialists are responsible for choosing the best solution out of the many they could select.
Another aspect of the job of a testing specialist is to teach other people to do their jobs safely. Specialists must develop training classes and programs to instruct others based on their educational needs. Specialists can often be considered mentors to their subordinates, teaching them the regulations and high quality skills of analyzing situations and processing information. Communication plays a large role in this position—whether it is talking face to face, by email or letter, or on the phone — as specialists need to convey their findings and the progress of their projects to various stakeholders.
Non-destructive testing specialists spend their hours looking into what makes materials used in a vast number of different areas the same or different from other materials. They use these skills to detect changes and contemplate ways to improve the quality. Specialists can also be considered to be a type of consultant, as they must give their expert opinions on how to improve materials to meet regulations. They provide a great deal of guidance to their clients as well as their subordinates to ensure the best performance standards are being met.
Non-destructive testing specialists also focus on the repair and upkeep of their testing equipment and other electronic devices related to the job. They use their creative minds to develop new equipment and programs that perpetuate the importance of their careers.
What is the workplace of a Non-Destructive Testing Specialist like?
Non-destructive testing specialists work in the field with computers and other testing equipment to identify problems and find solutions. Many specialists also work with chemicals. The workplace is a team environment with many technicians, associates, and specialists working together to find errors and ways to fix them. Specialists must also work in classrooms and in the field to train other professionals to do these complex and rewarding jobs.
Depending on the position, the workplace could be within a manufacturing plant, at a construction site, at a public waterworks facility, airlines, railroads, petroleum companies, or with a private firm that builds bridges, highways, overpasses, and other large structures. The workplace possibilities are endless for people in this profession.
Non-Destructive Testing Specialists are also known as:
Non-Destructive Testing Technician Non-Destructive Testing Services Specialist Non-Destructive Testing Supervisor