What is an Operations Research Analyst?
An operations research analyst is someone who uses their quantitative reasoning skills and ability to think critically, solve complex problems and provide solutions. A company will hire an operations research analyst to improve their business practices by studying cost effectiveness, labor requirements, product distribution and other factors involved in their day-to-day operations.
What does an Operations Research Analyst do?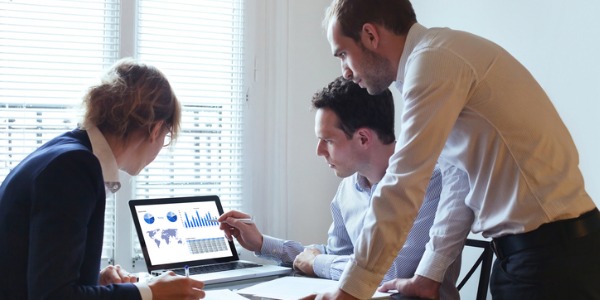 Operations research originated in World War II with military planners, but businesses and other organizations soon began adopting the techniques. Operations research analysts are high-level problem-solvers who use advanced techniques, such as big data mining, optimization, statistical analysis and mathematical modeling, to come up with solutions that help businesses and organizations operate more efficiently and cost-effectively. The problems they tackle usually involve designing systems to operate in the most effective way or figuring out how to allocate scarce human resources, money, equipment, or facilities.
Companies try to get the most value out of their data and analytics platforms investments, and need the right individual to take it from raw data to an intelligent asset for business. An operations researcher's job would be to determine the various alternatives that are available — and then to carry out an analysis that would enable him/her to assess them objectively and recommend the most suitable one.
Typical duties and skills of an operations research analyst are:
Analyzing data and information
Spending lots of time on the computer with sophisticated math software
Making decisions and solving problems
Gathering data needed to solve those problems
Making full use of creative thinking abilities
Interpreting the meaning of information for others
Communicating results and recommendations, not only to colleagues but also to supervisors and executives
Examples of where operations research is used:
LinkedIn and Google use it to make behind-the-scenes connections among personal profiles
IBM, Intel, and HP use it to strengthen management, improve the way they manufacture, and reduce resource use – all to create less expensive computers and smartphones
The U.S. Army uses it to plan the delivery of supplies and to fight terrorism
Airlines use it to schedule flight crews and flights, to protect passengers, and to set prices
Humanitarian relief agencies use it to plan for disasters and, when disaster strikes, to rush food and medicine to those in need
What is the workplace of an Operations Research Analyst like?
Operations research analysts may be a full-time member of a company's staff or hired just to handle special projects on a contractual basis through consulting firms. They can be found in virtually every industry, from manufacturing to finance. The U.S. Department of Defense and other government agencies also employ operations research analysts. In the private sector, operations research analysts also work at technical and scientific consulting firms.
Demand for these professionals should remain high for years to come, as companies and governments seek greater efficiency and cost savings.
Operations Research Analysts are also known as:
Operations Researcher