What is an Osteopath?
An osteopath, also referred to as an osteopathic physician or doctor of osteopathic medicine (DO), is a fully trained doctor who has attended and graduated from an osteopathic medical school and practises the system of healthcare known as osteopathy.
A doctor of medicine (MD), also known as an allopathic physician, has attended and graduated from a conventional medical school. In some respects, a DO is much like an MD. Both receive extensive medical training, complete a residency, and are licensed to practise medicine in all 50 US states. And both are permitted to prescribe drugs, perform surgery, use advanced imaging technologies to diagnose and treat illness or injury, and serve as primary care physicians in areas such as family medicine, internal medicine, and pediatrics. The major difference between the two is one of philosophy.
According to the American Association of Colleges of Osteopathic Medicine (AACOM), 'osteopathic medicine is a distinctive form of medical care founded on the philosophy that all body systems are interrelated and dependent upon one another for good health.'
This holistic philosophy means that osteopaths are trained to look at the whole person from their first days of medical school. They see each person as more than a collection of organ systems and body parts that may become injured or diseased. They consider all aspects of the patient, not just the symptoms they exhibit. They see the integrated nature of the body's organ systems and its capacity for self-regulation and self-healing.
These principles acknowledge the importance of the musculoskeletal system and its role in health and disease, and they emphasize the osteopathic perspective that the body's natural state is wellness and the patient is a partner in the healthcare process.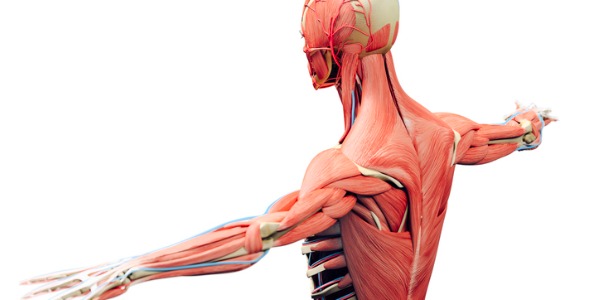 What does an Osteopath do?
Many osteopaths practise in primary care, specifically in family medicine, internal medicine, and pediatrics. DOs also practise in all medical specialties, including:
Anesthesiology
Child Neurology
Dermatology
Diagnostic Radiology
Emergency Medicine
Family Medicine
Internal Medicine
Neurodevelopmental Disorders
Neurology
Neurological Surgery
Nuclear Medicine
Obstetrics / Gynecology (OB / GYN)
Ophthalmology
Orthopedic Surgery
Neuromusculoskeletal Medicine / Osteopathic Manipulative Medicine (NMM / OMM)
Otolaryngology
Pediatrics
Physical Medicine and Rehabilitation
Preventive Medicine
Psychiatry
Surgery
Thoracic Surgery
Urology
Vascular Surgery
The top five non-primary care specialties in which osteopaths practise are emergency medicine, obstetrics and gynecology (OB/GYN), anesthesiology, surgery, and psychiatry. Osteopathic medicine also has a special focus on providing care in rural and urban underserved areas.
As noted in the sections above, DOs take a whole-body healing approach to medicine. However, this is not the only characteristic that distinguishes them from the MDs. Osteopaths regularly specialize in neuromusculoskeletal medicine / osteopathic manipulative medicine. They provide manual medicine therapies, such as spinal manipulation or massage therapy, as part of their treatment and they utilize osteopathic manipulative treatment (OMT).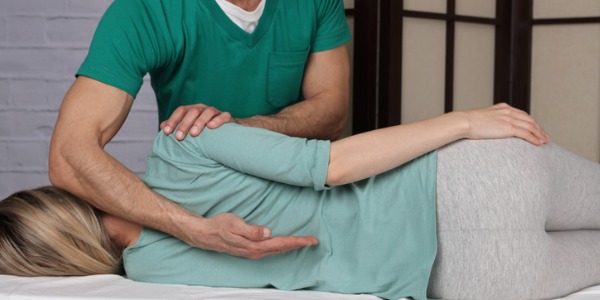 Osteopathic manipulative treatment (OMT) is a hands-on method used to treat mechanical pain – muscle, tendon, or bone pain due to structural imbalance – and a wide range of health conditions. It is also used to diagnose and prevent disease and help the body function better as whole. OMT involves applying light pressure, resistance, and stretching to manipulate the muscles, soft tissues, and joints. It encourages the body to heal itself through proper alignment and balance.
For detailed information on the many techniques of OMT, please read our osteopathic medicine degree content.
In addition to caring for their patients, osteopaths conduct clinical and basic science research to contribute to advances in medicine, and to demonstrate the effectiveness of the integrative approach to patient care that is the underpinning of osteopathic medicine.
What is the workplace of an Osteopath like?
Nearly all osteopaths go into private practice. Others work for osteopathic hospitals or in group practice clinics, which feature related practitioners such as chiropractors and acupuncturists. Self-employed osteopaths may offer treatment services in clients' homes.
Osteopaths typically work between 45 and 50 hours a week, and may work some evenings or weekends to accommodate patients' schedules.
Osteopaths are also known as:
Osteopathic Physician DO Doctor of Osteopathic Medicine Osteopathic Doctor