What is a Doctor?
A doctor is a medical professional who has completed the necessary education and training to diagnose, treat, and prevent illnesses and injuries in individuals. Doctors provide essential medical care, prescribe medication, perform surgeries, and offer preventative measures to help people maintain their health. They also conduct research, educate patients and the public, and work collaboratively with other healthcare professionals to ensure the best possible outcomes for their patients.
Doctors are committed to lifelong learning and must stay updated with the latest medical advancements and research. They attend conferences, engage in continuing medical education programs, and read scientific literature to ensure they provide the best possible care to their patients. Without doctors, people would lack access to critical medical care and expertise, leading to potentially devastating consequences for individuals and society as a whole.
What does a Doctor do?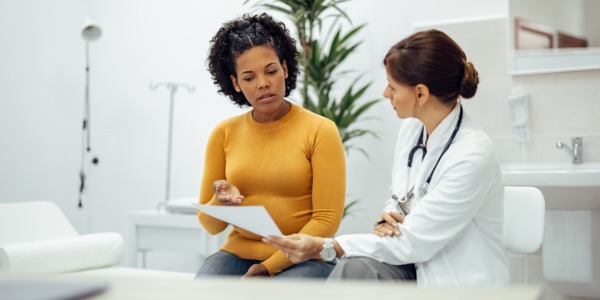 Categories
Doctors can be broadly categorized into three main categories based on their role in the healthcare system:
Primary Care Physicians: These are doctors who provide first-contact care to patients, meaning that they are usually the first point of contact for patients seeking medical care. They are responsible for diagnosing and treating common illnesses and injuries, providing preventive care, and managing chronic conditions. Primary care physicians include family physicians, pediatricians, and general internists.
Specialists: These are doctors who have received additional training in a specific area of medicine and focus on treating specific medical conditions. They typically work in referral-based practices and are consulted by primary care physicians when a patient requires specialized care.
Surgeons: These are doctors who specialize in performing surgical procedures to treat various medical conditions. They work closely with other physicians and healthcare professionals to plan and perform surgeries and provide post-operative care to patients. Surgeons can specialize in different areas, such as orthopedic surgery, plastic surgery, and general surgery.
See our Comprehensive List of Doctor Specializations.
Duties and Responsibilities
The duties and responsibilities of a doctor vary depending on their specialty and place of work. However, there are some general responsibilities that apply to most doctors:
Patient Examination and Diagnosis: Doctors are responsible for thoroughly examining patients to diagnose their medical conditions. They gather a detailed medical history by asking relevant questions about symptoms, previous illnesses, family medical history, and lifestyle factors. They perform comprehensive physical examinations, assessing vital signs, organ function, and overall health. Doctors may order and interpret various diagnostic tests such as blood tests, X-rays, MRIs, ultrasounds, and biopsies to aid in the diagnosis process.
Treatment Planning and Implementation: Based on the diagnosis, doctors develop personalized treatment plans for their patients. They consider factors such as the patient's condition, medical history, age, and other relevant factors. Treatment plans may involve prescribing medications, recommending lifestyle changes, suggesting surgical interventions, or referring patients to other specialists. Doctors explain the treatment options to patients, discussing potential benefits, risks, and expected outcomes. They monitor patients' responses to treatment, making adjustments as needed to ensure optimal care.
Patient Care and Follow-up: Doctors monitor patients' progress, evaluate treatment effectiveness, and address any concerns or complications that may arise. They schedule follow-up appointments to assess patient recovery, provide guidance, and answer questions. Doctors may also collaborate with other healthcare professionals, such as nurses, therapists, and dietitians, to coordinate comprehensive care for their patients.
Communication and Patient Education: Doctors must communicate complex medical concepts in a clear and understandable manner to patients and their families. They explain diagnoses, treatment options, potential risks, and anticipated outcomes. Doctors address patients' questions and concerns, ensuring they have a thorough understanding of their condition and actively involving them in the decision-making process.
Medical Record-Keeping: Doctors maintain accurate and detailed medical records for each patient. This includes recording medical history, examination findings, diagnoses, treatment plans, medications prescribed, and test results. Medical records serve as crucial references for future assessments, continuity of care, and legal purposes. Doctors ensure patient confidentiality and comply with relevant privacy regulations when handling medical records.
Collaboration and Referrals: Doctors often collaborate with other healthcare professionals to provide comprehensive care. They consult with specialists, discuss complex cases, and seek second opinions when necessary. Doctors may refer patients to specialists for further evaluation or specialized treatment. They ensure effective communication and coordination among the healthcare team, promoting seamless care transitions and interdisciplinary collaboration.
Continuing Education and Research: Doctors are committed to lifelong learning and staying updated with advancements in medical knowledge. They engage in ongoing professional development activities, such as attending conferences, workshops, and seminars, and participating in medical societies. Doctors read medical literature and research studies to incorporate evidence-based practices into their patient care. Some doctors actively engage in medical research, conducting studies to advance medical knowledge and improve patient outcomes.
Ethical Considerations: Doctors face ethical dilemmas in their practice and must navigate them with integrity and compassion. They respect patient autonomy, obtaining informed consent for treatments and procedures. Doctors maintain patient confidentiality, adhering to ethical and legal obligations regarding privacy. They make decisions in the best interest of the patient while considering cultural, social, and personal values. Doctors adhere to ethical guidelines and codes of conduct, ensuring the highest standards of professionalism and ethical practice.
Administration and Management: In addition to clinical responsibilities, doctors may be involved in administrative and managerial tasks. This includes overseeing medical facilities, managing healthcare teams, and ensuring efficient operations. They may participate in budget planning, resource allocation, and policy development to improve healthcare delivery. Doctors also play a role in quality improvement initiatives, ensuring adherence to healthcare regulations, and promoting patient safety.
What is the workplace of a Doctor like?
The workplace of a doctor can vary depending on their area of specialization and the type of healthcare setting they work in. However, some general characteristics of a doctor's workplace include:
Healthcare Facilities: Doctors can work in a variety of healthcare facilities, such as hospitals, clinics, private practices, and medical centers. These facilities can be located in urban or rural areas and can vary in size and specialization.
Patient Interaction: Doctors spend a significant amount of time interacting with patients, conducting physical exams, taking medical histories, and discussing treatment options with them. They may also spend time consulting with other healthcare professionals, such as nurses, pharmacists, and laboratory technicians, to provide coordinated care.
Technology and Equipment: Doctors use a wide range of medical equipment and technology, such as X-ray machines, MRI scanners, electronic health records (EHRs), and other diagnostic tools, to diagnose and treat patients.
Work Schedule: Doctors often have irregular work schedules, which can include long hours, night shifts, and on-call duties. They may also work weekends and holidays, depending on the needs of their patients and the healthcare facility.
Stressful Environment: The medical profession can be stressful due to the nature of the work and the pressure to provide the best possible care to patients. Doctors may also face difficult ethical and emotional challenges when dealing with patients who are critically ill or facing end-of-life decisions.
Frequently Asked Questions
Comprehensive List of Doctor Specializations and Degrees

Here is a comprehensive list of specializations that a doctor can pursue and a brief summary of each specialization:

Corresponding Degrees
Pros and Cons of Being a Doctor

Being a doctor can be a rewarding and fulfilling career, but it requires a significant amount of dedication, hard work, and sacrifice. It is important for individuals considering this career path to carefully weigh the pros and cons before making a decision.

Pros:

Job security: Doctors are in high demand and have job security due to the constant need for healthcare professionals.
High salary: Doctors typically earn a high salary, reflecting the level of training and responsibility that comes with the job.
Personal fulfillment: Helping others can bring personal fulfillment and a sense of purpose to a doctor's life.
Intellectual stimulation: Medicine is a constantly evolving field, and doctors are required to stay up-to-date on the latest research and techniques, which can provide intellectual stimulation.

Cons:

Long hours: Doctors often work long and irregular hours, including weekends and holidays.
High levels of stress: The responsibility of treating patients and making critical decisions can be stressful and emotionally taxing.
High student debt: Medical school is expensive, and doctors often graduate with significant student debt.
Risk of burnout: The demands of the job can lead to burnout, which can negatively impact a doctor's mental and physical health.
Doctors are also known as:
Physician Doctor Of Medicine