What is a Park Naturalist?
A park naturalist is a lover of the outdoors and someone who loves to share what they know about nature with others. A park naturalist provides visitor services by answering questions, explaining regulations, providing information about the park and surrounding areas and dealing with any complaints. They also prepare and present lectures, talk about the park's features, and conduct field trips to point out historic, scientific and natural features of forests, parks and historic sites.
What does a Park Naturalist do?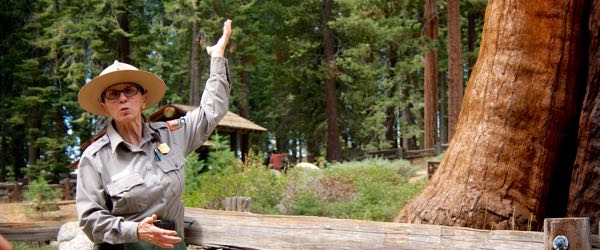 A park naturalist's job is to interact with others and teach them about nature and the local flora and fauna. In order to do this, they spend most of their time outdoors and within the park learning about the different animals that live there and the types of grasses, trees, and mosses that grow in the area. They also teach people why it's important to preserve our forests, parks and nature in general. One of a park naturalist's most common tasks is to take groups of people on hikes and nature walks so that they can see and learn about their natural surroundings.
A park naturalist interacts with people in two ways: personal interpretation and non-personal interpretation. Personal interpretation is face-to-face work through lectures, tours, and nature walks. Non-personal interpretation is done by making brochures, developing presentations, and creating displays. 
In addition to educating the public about nature and the importance of preserving it, a park naturalist is also an important part of a conservation or resource management team. Because they have such extensive knowledge of the parks they work in, they may be called on to offer advice regarding land management. For example, if a park wants to develop a new hiking trail, a park naturalist could advise which area would mitigate the least amount of damage to wildlife and nature. 
While a lot of a park naturalist's work takes place outside, there is a fair amount of office work to do which is more common with supervisory positions. This includes working on budgets, planning activities, and compiling program schedules.
What is the workplace of a Park Naturalist like?
A park naturalist typically balances working outside with office work. One day may include organizing and leading nature hikes, while the next day might be at a computer designing a brochure and writing copy to educate people about the different species of birds in the area. No two days are alike, which is a definite plus for someone looking to have variety in their career.
Park Naturalists are also known as:
Park Interpretive Naturalist Naturalist Interpretive Naturalist