What is a Public Administrator?
Public administrators are, in essence, public servants. While public policy makers and policy analysts generally work behind the scenes writing and evaluating policies and suggesting changes to them based on data, public administrators are the professionals who enact, implement, and oversee these changes in the most efficient and effective way. They can typically be seen in more public-facing or front-line roles managing logistics and operations.
Although this is an accurate definition of the public administration career, it is a not clear cut one – because a universal answer to the question What is a Public Administrator? does not really exist. In other words, depending on whether they work in the public or private sector (yes, public administrators work in the private sector, too!), their employer, and their assigned responsibilities, a public administrator can be a city manager, city council member, urban planner, emergency and disaster response specialist, budget analyst, social services director, health services manager, human resource specialist, lobbyist, political advisor, public relations specialist, or non-profit director. And that list is not exhaustive – it is merely a sampling of the different careers that fall under the public administration umbrella.
What can be said is that all public administrators are leaders at various levels of government and within non-governmental organizations (NGOs) and non-profits, whose main goal is to advance the common good and effect positive change in their respective communities.
What does a Public Administrator do?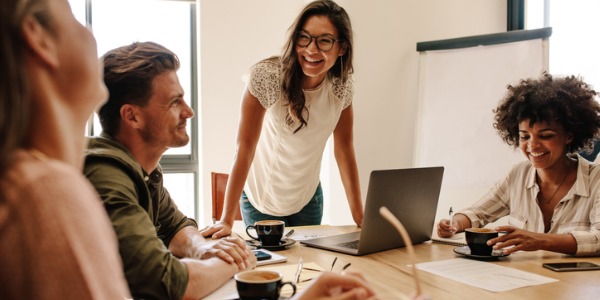 These are the typical responsibilities carried out by public administrators:
Research, plan, and recommend policies and programs that fall within budgets and follow administrative and government law
Coordinate with others to adopt and put into action new policies or programs
Manage and evaluate special programs and/or projects
Collect and assess qualitative and quantitative data such as public records, budget reports, surveys, and historical data to make adjustments and improvements, as needed
Communicate the effectiveness of programs with other employees, constituents, and stakeholder groups
Search for grants and petition for government programs to remain open (if working for a non-profit)
Despite these commonalities, the challenges facing public administrators are as broad as the populations they serve. The perception of corruption in government, the rise in new technologies and their effect on communications, a lack of diversity in citizen participation, implicit bias and racial discrimination – these are the kinds of issues that public administrators deal with. The scope of these issues speaks to their multifaceted role, where promoting community sustainability, pursuing equality and social justice, improving education and healthcare systems, and supporting economic growth can all merge. Key facets of their work include:
Community Development
Community development is about the improvement of economic, political, and social institutions. Public administrators support networks of business owners, residents, developers, and investors to improve communities through housing, economic development, healthcare services, social services, promoting government grants to minority organizations, and executing programs that stimulate economic mobility. In government positions, they manage and supervise the agencies that regulate and control community laws and statutes. As these organizations grow to accommodate the needs of society, public administrators act as special advisors to satisfy the public's interests and needs.
Public-Private Partnerships
Partnerships with the private sector are vital to the advancement of the common good of communities. By facilitating partnerships with private companies, public administrators promote the public good and help government agencies more efficiently, transparently, and effectively tackle infrastructure projects related to highway systems and public transportation, sewer and water systems, bridges, rail, broadband access, vaccine distribution, and more.
Social Equity
According to the National Academy of Public Administration (NAPA), 'social equity – a key pillar of public administration alongside the economy, efficiency, and effectiveness – addresses fairness, justice, and equity within a variety of public contexts.' Effective public administrators are committed to the impartial and fair implementation of public services to everyone. They work to eliminate structural inequities based on income and race and create inclusive communities.
What is the workplace of a Public Administrator like?
The majority of public administrators work in local, state, and federal government offices to ensure that public policies and programs are implemented effectively. Other career paths include non-profit organizations, healthcare facilities, universities and other educational institutions, and private corporations and companies.
Depending on one's specific place of employment, working in the public administration sector may involve providing financial management, fundraising, consulting, leading community engagement, overseeing corporate social responsibility, advocating, or coordinating and developing volunteers for an organization.
Public sector employers include:
City government offices like planning, housing, finance, or public works
State departments and agencies such as agriculture, employment, or family services
Federal departments, agencies, and offices such as the Department of Housing and Urban Development (HUD), the Federal Emergency Management Agency (FEMA), the Equal Employment Opportunity Commission (EEOC), the US Postal Service (USPS), the Environmental Protection Agency (EPA), or the Bureau of Economic Analysis (BEA)
Political parties
Hospitals and clinics operated by local, state, or federal governments such as a county health department or the Department of Veterans Affairs
State universities
Non-profit sector employers include:
Non-governmental organizations (NGOs) such as Oxfam International, World Vision International, and Médecins sans Frontières (MSF), also known as Doctors without Borders
Feeding America
American Red Cross
The Nature Conservancy
Americares
United Way
Boys and Girls Clubs of America
Private sector employers include:
Labor unions
Private universities and hospitals
Policy research companies
Because of the scope of public administration, the field presents opportunities to work abroad as well as at home.
Public Administrators are also known as:
Public Manager