What is a Registered Dietitian?
A registered dietitian (RD), or registered dietitian nutritionist (RDN), is a food and nutrition expert. They advocate health and nutrition and use their expertise to help individuals make positive changes in their lives. They can be found in a variety of community settings, such as nursing homes, health clinics, hospitals, schools, and fitness centres.
Note: The RDN credential is offered as an option to the registered dietitian (RD) who wants to emphasize the nutrition aspect of their credential. The RD and RDN credential have identical meanings and legal trademark definitions.
What does a Registered Dietitian do?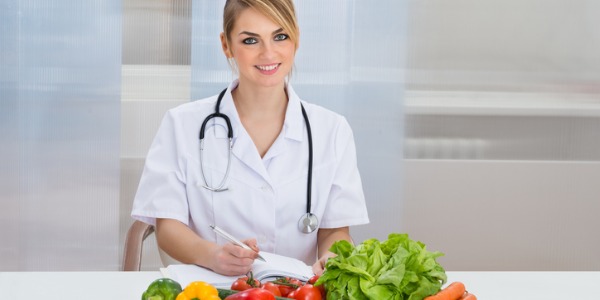 A registered dietitian is a highly qualified professional who addresses today's complex issues surrounding food and nutrition. As experts advising on diet, food, and nutrition, registered dietitians have an important role in mental health promotion and disease prevention. They can fill a variety of roles, depending on their place of employment.
As Educators - they instruct aspiring dietitians to become professionals and prepare them for practice. Nutrition professors on a tenure track will need a doctoral degree, and those working directly in departments of food, nutrition, and dietetics will need to be registered. Day-to-day duties include student mentoring, academic advising, lectures or lab teaching to undergraduate and graduate students, and evaluating performances.
As Policy Makers - involved with all levels of government, advising and working on strategies to improve health and nutrition awareness in schools and in advertising. They work with state and federal legislators and agencies on public policy issues, such as obesity, child nutrition, food safety, dietary guidelines, medicare coverage for medical nutrition therapy, and licensure of registered dietitians.
As Leaders - involved in all aspects of food systems, such as food production, food marketing, food service management, and food safety. They are strong advocates for science-based decision making, particularly as it relates to the continual strengthening and integrity of the food regulatory system.
They work with like-minded individuals and organizations including government, health organizations, culinary experts, product developers, teacher associations, educators, marketing professionals, and researchers to help achieve healthy eating and lifestyle goals.
As Researchers - involved in discovering new and better ways to improve patient care, prevent nutrition-related illnesses, promote health, and are interested in both supporting and producing high quality research evidence that supports the practice of dietitians.
Research assistant positions exist for those with a master's degree, however lead nutrition researchers need a doctoral degree. Nutrition research can be conducted in food science labs, university-based medical centres, and sports testing labs.
Typically, these jobs are often grant-funded, which means that outside funding from the government or other sources pays for the position as needed to complete a specific research project. Research jobs may or may not have teaching assignments.
As Nutrition Specialists - they support and counsel clients on how to make changes to their eating habits and way of life, thereby helping them prevent chronic illnesses such as diabetes, heart disease, osteoporosis, kidney disease, high blood pressure, and cancer.
They take complex medical and nutrition research, break it down so it's easy to understand, and help their clients make daily food choices and plan healthy meals. They help clients manage a medical condition with a special diet, manage weight loss or weight gain, alleviate food allergies and digestive problems, advise on sports nutrition, advise on baby or toddler nutrition, or simply help with interpreting nutrition facts on food labels.
What is the workplace of a Registered Dietitian like?
Registered dietitians work in many settings, such as hospitals, nursing homes, the pharmaceutical industry, universities, community health centres, public health units, food manufacturing businesses, government, and sports and recreation facilities.
In private practice, registered dietitians work under contract with health-care or food companies, or their own business. They may provide services to private individuals, restaurant managers, food vendors, distributors, athletes, nursing home residents, or company employees.
Registered Dietitian are also known as:
Registered Dietitian Nutritionist RDN RD Dietician Dietitian