What is a Residential Advisor?
Residential advisors, also known as RAs, are staff members at residential facilities who carry out a variety of duties, depending on the type of residence. The goal of an RA is to create a safe and comfortable environment for the residents. As colleges and universities are, by far, the largest employers of residential advisors, we will discuss the role as it pertains to this sector.
Residential advisors are student-leaders in residence. They are college-aged mentors, trained to be the eyes and ears in residence halls and leaders and resources for their residents and community. RAs plan and implement programs and respond to student and community concerns. They advocate for an inclusive community through understanding, enhancing, promoting, and celebrating the residents' and RA team members' experiences and identities.
By helping to facilitate a safe and healthy environment, RAs encourage students' intellectual, social, physical, moral, and cultural development. Their work, which is centered on responding to changing needs and situations, calls for dedication, flexibility, commitment, enthusiasm, and the capacity to effectively allocate time to both their responsibilities as advisors and the demands of being students themselves.
In essence, residential advisors are role models, educators, rule enforcers, and peer advisors. They are empathetic listeners, relationship builders, conflict mediators, event managers, team builders, and community developers. They are upholders of the standards, values, and missions of their residences.
What does a Residential Advisor do?
The job of residential advisors is to create a supportive and safe environment for students living in dormitories or other student housing. RAs can be an invaluable resource to college students, especially for first-year students making the transition to living on their own.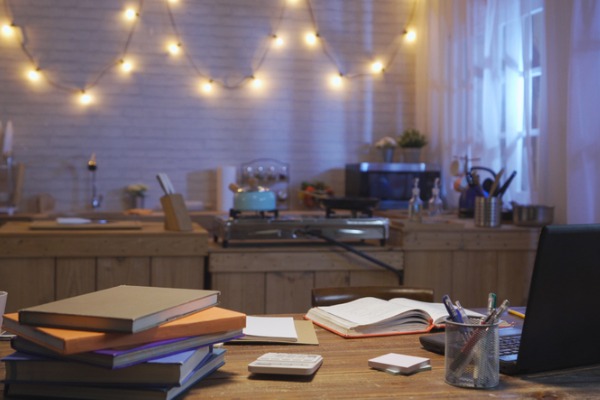 Here is a comprehensive overview of the work that is done by residential advisors:
Administrative
It is often the job of an RA to be a liaison between the resident community of which they are a part and the residence hall director of the building. This typically requires writing reports, keeping accurate records, completely timely follow-ups, and maintaining communication, and periodically meeting with their building coordinator to discuss their residents, planned programming, and any other subjects or issues that could affect their ability to perform their administrative responsibilities. The RA may also become involved with public relations, submitting facilities concerns for review, and collecting information about resident move outs.
Community
By living together in one location, the residents and the RA form a community. The RA is expected to foster this community by mentoring and encouraging the residents to be respectful of one another and one another's property. RAs often facilitate programming or events to create a sense of belonging on the floor or in the building. They are to act as role models of their institution's standards by demonstrating academic integrity, respect for diversity and inclusion, and prioritizing integration and participation.
Interpersonal
These duties are concerned with directly helping residents as individuals. This requires the residential advisor to know all of the residents, so to be able to assist them if they encounter problems with other residents or related issues. Possible problems could pertain to relationships, classes, or more general questions about the school. While RAs cannot be experts in all of these areas, they have the knowledge and ability to recognize when a resident is in need and refer them to other support resources such as counseling services or academic advice.
Security
This involves ensuring that the residence is a safe and healthy setting in which to reside. At many institutions, residential advisors participate in an 'on duty' rotation which requires them to actively walk through and monitor dorm hallways and other areas throughout the night. The objective of these nightly rounds is to enforce community standards, such as quiet hours and alcohol and drug policy. Institutions often empower RAs to issue fines, bonds, and behavioral contracts for infractions.
General monitoring of floor activity and assisting with resolving conflicts between residents are also important security-related duties of the RA. Increasingly, institutions are encouraging RAs to have an education-based conversation with students who break the rules, rather than reprimand them. The RA's security responsibilities extend to the physical security of residence halls, ensuring that doors are locked and there are no facilities concerns that need to be addressed.
Integration
This refers to easing residents' transition into campus and academic life by getting them involved in traditional college / university activities. For first-year residence students, in particular, RAs provide orientation services and make themselves available for questions and support. And when residents move out of residence halls, RAs help support their integration into the broader campus community.
Identity, Social Awareness, and Academic Development
One of the primary objectives of the residential advisor is to promote the wellbeing of residents in university housing, and to ensure that they feel like they have sufficient resources available to them and know how to use those resources. RAs may talk to students about inclusivity and social justice and take them to campus events dedicated to these goals. They may guide them toward sources of academic advice or offer their own advice based on their experience as a more senior student.
Independence
Residential advisors also play a significant role in encouraging the development of life skills and personal accountability among residents. This may be through something as basic as teaching a resident how to do laundry or cook, or connecting a resident with additional resources such as career centers to support them in learning how to write a cover letter or resume or excel at a job interview.
Programs
Programming, a major aspect of the residential advisor job, comes in three different forms: planned, passive, and take.
A planned program is an event created or co-sponsored by the residential advisor and is specifically tailored to fit the needs and/or interests of the residents. Some schools may require RAs to hold one planned event for their residents each month and to contribute to a building program once a semester in which they work with other RAs to create a meaningful program for the whole building.
A passive program is one that does not involve the residential advisor assembling residents or directly interacting with them. Passive programs are generally used to start a conversation about a particular issue affecting the residents. Information on a bulletin board and resident surveys are examples.
A take program requires the RA to accompany / take residents to an event to help develop a community among residents and promote the core values described in the paragraphs above. The event could be an institution-sponsored event, a sports event, or perhaps a movie.
Institution-specific
These duties originate from the values and goals of the institution. In other words, the residential advisor must be a role model by following the institutions regulations and being able to disseminate, explain, and uphold these regulations.
What is the workplace of a Residential Advisor like?
Residential advisors are most commonly found in college and university residence halls, fraternity or sorority houses, private boarding schools, and professional schools. They can also work in care homes and residential rehabilitation facilities for individuals with intellectual and developmental disabilities, mental health issues, or substance abuse problems. College and university RAs typically live on-site with fellow students.
Residential Advisors are also known as:
RA House Fellow Residence Advisor Resident Advisor Resident Assistant Community Assistant Resident Mentor Peer Advisor Community Advisor Collegiate Fellow Senior Resident