What is a Residential Architect?
Residential architects specialize in designing and overseeing the construction of residential buildings such as houses, apartments, and condominiums, applying their knowledge about building codes and regulations, permitting processes, cost-effective building materials, and energy-efficient design.
From initial concept development to final construction and occupancy, they work closely with clients to understand their specific needs and preferences and translate them into safe, functional, sustainable, and aesthetically pleasing living spaces.
What does a Residential Architect do?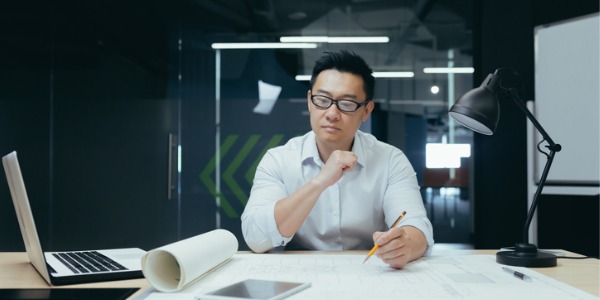 By working closely with their clients, residential architects are able to create custom designs that reflect the client's style and budget. They can also help clients with the selection of materials and finishes, project management, and construction supervision, making the building process smoother and more enjoyable for homeowners.
Duties and Responsibilities
The duties and responsibilities of a residential architect vary depending on the specific project they are working on and the stage of the design and construction process. However, some general responsibilities of a residential architect include:
Project Assessment: Assess the client's requirements and objectives for the project, analyze the site and its surroundings, and research zoning and building codes to determine the feasibility of the project.
Design: Develop design concepts that meet the client's needs and vision, while also considering factors such as site constraints, environmental impact, and building codes. Create sketches, drawings, and models to communicate design ideas.
Planning and Coordination: Prepare and coordinate all project documents, including plans, specifications, and construction details. Collaborate with engineers, contractors, and other professionals involved in the project.
Permitting: Obtain necessary permits from the local government and other regulatory bodies for the construction of the project.
Construction Administration: Oversee the construction of the project to ensure that it adheres to the design, specifications, and building codes. Make any necessary design changes or modifications to accommodate unexpected conditions or issues that arise during construction.
Budget and Schedule Management: Develop and manage a project budget and schedule, ensuring that the project is completed on time and within the budget.
Client Communication: Maintain open and regular communication with the client throughout the entire design and construction process, providing updates and responding to their questions and concerns.
Sustainable Design: Incorporate sustainable design principles into the project to reduce its environmental impact, increase energy efficiency, and improve indoor air quality.
Building Codes and Regulations: Keep up to date with local building codes and regulations, and ensure that the project complies with all relevant codes and regulations.
Quality Control: Ensure that the project meets the highest standards of quality, and that all materials and workmanship are of the highest quality.
Types of Residential Architects
Now that we have a snapshot of their general duties and tasks, let's take a look at the different types of residential architects. Some residential architects may specialize in one or more of these areas.
Restoration Architects focus on preserving and restoring historic homes. They use design strategies that respect the historic character of the home while updating it to meet modern living standards.
Sustainable Architects specialize in designing homes that are environmentally sustainable, energy-efficient, and use eco-friendly building materials. They focus on creating homes that are not only good for the environment but also provide long-term cost savings for homeowners.
Custom Home Architects specialize in designing one-of-a-kind homes that reflect the client's unique vision.
Production Home Architects work for production homebuilders, designing homes that are built in large quantities and sold to buyers. They focus on creating designs that are cost-effective, efficient to build, and appealing to a broad range of buyers.
Renovation Architects specialize in renovating existing homes, either to update them or to adapt them to the changing needs of the homeowner. They work with clients to identify their renovation goals and create designs that maximize the potential of the existing home.
Universal Design Architects focus on creating homes that are accessible and usable by people of all ages and abilities. They use design strategies that eliminate barriers and make the home safer and more comfortable for all people, regardless of their age, size, ability or disability.
Adaptive Reuse Architects specialize in repurposing existing structures for new use, such as converting an old church into a single-dwelling home or apartment building.
What is the workplace of a Residential Architect like?
Residential architects work for a variety of organizations. Their most common employers are:
Architectural firms – From small, local companies to large, international ones, architectural firms typically offer a range of architectural services to clients, including design, planning, and construction management.
Construction companies – These companies may specialize in specific types of construction, such as custom homes, production homes, sustainable homes, or renovation projects.
Real estate developers – Residential architects employed by real estate developers may work on a range of housing options, including single-family homes, townhouses, or apartments.
Government agencies – Residential architects who hold local, state, or federal government jobs design public housing, affordable housing, or other types of government-sponsored residential projects.
Another employment option for residential architects is to run their own businesses.
Here are some common characteristics of the residential architecture workplace:
Office – Most residential architects work in an office environment, where they may spend much of their day working at a computer, using specialized design software to create blueprints, 3D models, and other design documents.
Construction sites – Residential architects may also spend considerable time on construction sites, overseeing the construction process, checking on progress, and ensuring that the project is being built according to the design plans. This generally involves answering questions from the construction team and making design adjustments as needed.
Collaborative spaces – Architectural firms usually have communal, collaborative workspaces, such as design studios and brainstorming rooms that encourage teamwork and creative problem-solving.
Frequently Asked Questions
Architecture Related Careers and Degrees

Careers

Corresponding Degrees
Residential Architects are also known as:
House Architect