What is a Security Systems Administrator?
A security systems administrator is someone who gives expert advice to companies regarding their internal security procedures and can also help to detect any weaknesses in a company's computer network that may make them vulnerable to cyber attacks. Security systems administrators are a company's first step in monitoring suspicious activity either within the local network or from outside internet traffic.
Security systems administrators are in charge of the daily operation of security systems, and can handle things like systems monitoring and running regular backups; setting up, deleting and maintaining individual user accounts; and developing organizational security procedures.
What does a Security Systems Administrator do?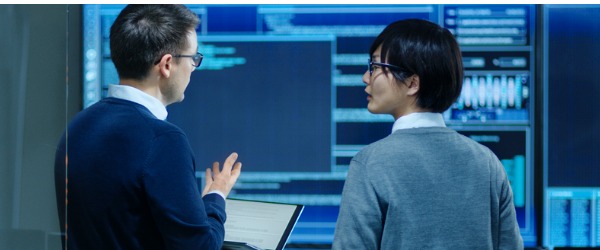 Computers hold a lot of valuable information that hackers would love to steal or destroy. A security systems administrator handles all aspects of information security and protects the virtual data resources of a company. They are responsible for desktop, mobile, and network security, and are also responsible for installing, administering and troubleshooting an organization's security solutions.
Security systems administrators train staff on proper protocols, monitor network traffic for any suspicious activity, perform risk assessment, audit machines and their software, update software on the latest security patches, and ensure that each network resource has the proper defenses. They can even defend against zero-day malware and in some cases, may provide evidence of a cyber attack to prosecute individuals for breaching security.
This job is based on a position of trust therefore a high sense of ethics is an important personal attribute. Detecting and neutralizing incidents is definitely part of the equation, however, being proactive and trying to implement preventative measures is most beneficial in averting security incidents.
A security systems administrator's responsibilities may include the following:
Defending systems against unauthorized access
Performing vulnerability and penetration tests
Monitoring traffic for suspicious activity
Configuring and supporting security tools (firewalls, antivirus, and IDS/IPS software)
Implementing network security policies
Analyzing and establishing security requirements
Identifying threats and working on steps to defend against them
Training employees in security awareness/procedures
Developing and updating disaster recovery protocols
Conducting security audits
Making policy recommendations
Providing technical security advice
Consulting with staff, managers and executives on best security practices
What is the workplace of a Security Systems Administrator like?
Most security systems administrators work full-time. They are sometimes asked to work on-call in case of an emergency. Depending on the size of the network, security systems administrators can expect to perform their tasks alone or within a team.
Security Systems Administrators are also known as:
Security Administrator Systems Security Administrator Network Security Administrator IT Security Administrator Internet Security Administrator