What is a Senator?
A senator is someone who is elected in the central legislative body of a state (usually it concerns the upper, more prominent chamber of Parliament), by voters of a region or other territorial district, and fulfills this governing mandate for a number of years, according to the law. The term "senator" derives from Ancient Rome, where the Senate depicted the 'elders' assembly' ("senex" means "old").
A senatorial career usually involves a long-term commitment as a public figure, as well as a political affiliation to a certain party. A senator needs to keep in close contact with the electors' agenda of concerns and issues at hand. Often this link is facilitated by lobby groups and non-governmental organizations that plead for certain matters at stake, such as limiting civilians' possession of fire arms, protecting the natural environment and other sustainable development topics.
What does a Senator do?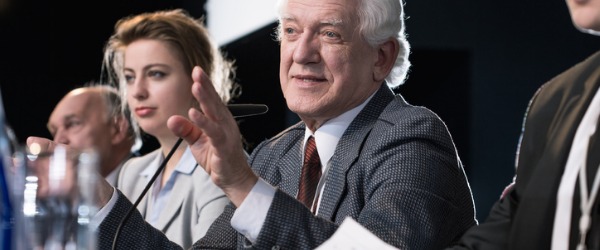 A senator takes part in meetings and congresses, debates over the creation or update of laws and regulations and votes for or against certain political measures or motions. In open, democratic societies, a senator is nominated and elected for parliament as a representative of the people, who defends and promotes their interests. His/her role is essential to the influential mission of checking, certifying and balancing the propositions and amendments made by the Deputies' Chamber - the lower chamber of Parliament.
It is noteworthy that a senator is a prominent, elite figure that other politicians turn to for advice and counselling. Furthermore, he/she is involved in legislative projects of trans-national extent (such as treaties or economic agreements and partnerships between countries). Usually a senate member raises issues and makes legislative proposals, reports and stipulations in plenum (in front of the whole Senate assembly) and in specific commissions, according to his/her professional background.
For instance, a person who has economic expertise may be a part of the financial/fiscal parliamentary commission, a former physician belongs to a public health commission, an actor - to a culture commission, an ambassador - to a foreign relations commission, while a military officer typically participates to an internal affairs committee. He/she should obey procedures regarding speeches, voting and promulgation of legislative initiatives.
For instance, a quorum (a minimum number of senators attending a meeting) is necessary to adopt a project. There are several institutional requirements concerning a solemn etiquette, ritualistic, standardized way of address, a strict code of conduct. All these expectations are legitimate because a senator acts as an influential role model for the political world and for the citizens in general.
In order not to fall prey to revenge litigations, senators typically benefit from political immunity, that is, they cannot be prosecuted throughout their mandate for assignments related to their responsibilities in this public function.
What is the workplace of a Senator like?
The Senate has congress assembly halls and commission working chambers, and each member has a personal office where he/she receives audiences and works on projects. The position of senator supposes frequent travelling inside the country or abroad, for various events such as congresses, symposium, forums or summits.
Senators are also known as:
State Senator Federal Senator