What is a Solar Thermal Installer?
A solar thermal installer is someone who installs and maintains solar energy systems that are designed for running solar-powered hot water for residential, commercial, and even industrial use. These systems are used in swimming pools, heating and cooling, water power generators, and domestic water heater devices.
What does a Solar Thermal Installer do?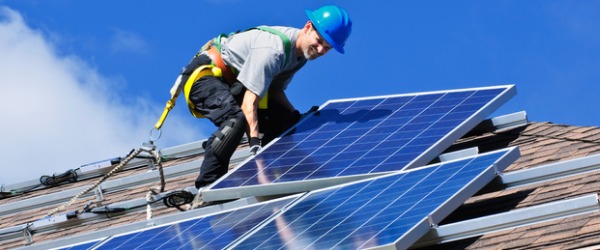 Solar thermal installers plan and install the tanks, pipes and other components of hot water systems. They also plan and install the solar panels in the correct areas so as to gain the most sun power possible for the residence or building. They also must perform routine maintenance and repair on all of the components of the systems. They use different tools to make sure that the solar panels are functioning correctly and absorbing the sun power that they should. Through the use of smart phones and laptops, they analyze the solar site shade to be sure that the panels are working in an optimized manner.
With so many different duties that may be possible with this type of work, it can vary greatly from company to company and even in different countries and states. Some installers deal with all aspects of the install, maintenance, and repair. Some companies have electricians and plumbers that deal with those particular aspects of the job, and allow the solar thermal installer to be more focused on the solar panel programs and equipment.
What is the workplace of a Solar Thermal Installer like?
The workplace of a solar thermal installer is typically outdoors and takes place in all types of weather conditions. The installer works on the tops of roofs and in small spaces, moving and lifting throughout the day to get solar systems installed. They may work alone or with a group of other professionals, such as plumbers and electricians.
This can be a dirty job as the installer is exposed to all types of conditions and situations. The installer may be high on a building installing solar panels, or digging into the dirt to install plumbing pipes. They may have to deal with water leaks and all other sorts of maintenance problems.
Solar Thermal Installers are also known as:
Solar Heating Installer Solar Energy System Installer Solar Thermal Repair Technician Solar Hot Water Thermal Installer