What does a UX Designer do?
Would you make a good UX Designer? Take our career test to find out how you match with this and over 800 other careers.
Take Free Career Test
What is a UX Designer?
Also known as: Information Architect, Usability Specialist, User Experience Designer, UX Consultant, UX Expert.
The UX (user experience) industry is expanding at a rapid pace right now, and UX design is still a whole new world to most CEOs and managers. UX design takes on the task of improving user satisfaction with a product by making its usability, accessibility, and interaction better. It brings together traditional human–computer interaction design, and looks at improving all areas of user experience with a product or service.
UX designers take the lead role in improving the end user's main needs and try to produce a product that makes its audience happy. This in turn leads to a healthy return on investment and helps to support a growing business or organization.
What does a UX Designer do?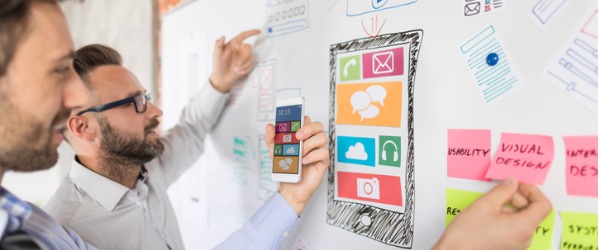 Whether you land a job at a startup or a larger corporation, your role as a UX designer will be directly involved in the process to make a product useful, usable and enjoyable for that company's target market. Whether managing a large team or working solo, the user experience process itself remains the same and generally works in this order:
User Research - this involves speaking to real users within the target market about the product. If there is no product yet, it's about speaking to users of similar products and figuring out what they want. If the product does exist, it'll be about asking questions about how people feel when they are navigating the current design, and whether the information they are looking for is easily found. Certain methods can be used for this part of the process, such as: questionnaires, focus group discussions, online surveys, and task analysis.
Note: If designs are created on little more than creative thought and real life data is neglected, then that isn't really being a user experience designer.
Design - this involves thinking about how the product/service can adapt to how the customer already behaves (this is discerned by user research). The design of the product is centred around functionality and usability, and not about how it looks. During this phase the following techniques to design the user's journey are used: information architecture, wire-framing, and prototyping.
Testing - involves checking that the changes made during the design phase stand up to scrutiny. This is a great way to get rid of issues or user difficulties that weren't visible in the design phase before getting started on the implementation phase. There are various testing methods, such as: a/b testing, usability testing, and remote user testing.
Implementation - involves working intimately with web developers to reach the end goal. Web developers work to transform design ideas into a real, working website. It is important to keep the developers in the loop throughout the process so as to make this final phase easier for everyone involved.
---
A UX designer is responsible for this entire process and its execution. However, larger companies typically break this role down into a few, smaller roles that focus entirely on one section. There are also more generic skills that are required to be a great user experience designer such as: leadership, communication, project management, and being able to demonstrate data to team members.
Find your perfect career
Would you make a good ux designer? CareerExplorer's free assessment reveals how compatible you are with a career across 5 dimensions!
Take the free career test
What is the workplace of a UX Designer like?
The number of businesses taking on UX designers is looking to significantly increase over the next decade, as more and more companies realize the value they bring to both the customer and the business.
An individual's strengths should determine what the best place of employment will be. For example:
if you enjoy being involved in every detail of the user experience process, then a startup may be the right fit for you. This, of course, would entail more responsibility and learning everything from scratch.
if you enjoy one particular part of user experience design, for example testing, then working with a team at a larger corporation could be a good match.
if you like looking at the bigger picture and overseeing a project, then working at a larger corporation managing a user experience team could be the place you feel most comfortable.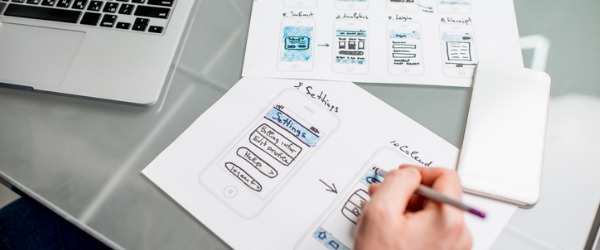 User Interface (UI) designers focus on the layout and the actual design of each element that the user interacts with, whereas User Experience (UX) designers focus their attention toward the user's interactions with that element as well as the overall flow of the product. The UI and UX designers will often work together, as well as with developers, to build a product that is both visually attractive and enjoyable to use.
UX designers do a variety of things on a day-to-day basis, depending on the project and its state of development.
In earlier stages of a project, UX designers will do preliminary user research and then plan out interactions by wireframing and prototyping their projects, which they then test through various heuristics as well as with actual external users.
During development they continue testing and iterating at various stages of development and fidelity, working with both UI designers and developers to improve on the product and its interactions.
After launching a product, a UX designer may analyze user metrics to track the outcomes of their work and go back and continue to iterate on any points of friction that they may notice.
User Experience (UX) design is a field responsible for the overall flows and interactions of a product, attempting to minimize friction for users and make sure that the resulting product is easy to use. While it can be applied to nearly any user-facing industry, it is most used in the tech industry with regards to work on user-facing software applications.
Jobs
| Title | Company | Location | Info |
| --- | --- | --- | --- |
Find your perfect career
Would you make a good ux designer? CareerExplorer's free assessment reveals how compatible you are with a career across 5 dimensions!
Take the free career test
Find your perfect career
Would you make a good ux designer? CareerExplorer's free assessment reveals how compatible you are with a career across 5 dimensions!
Take the Free Career Test