What is a Weatherization Technician?
A weatherization technician keeps the heating and cooling systems of residential and commercial buildings running properly, and helps clients find ways to make their homes more energy efficient through the use of new technology and their expertise. They also install storm windows and storm doors to prevent heating and cooling issues during the different seasons.
Get online training through our partner:
What does a Weatherization Technician do?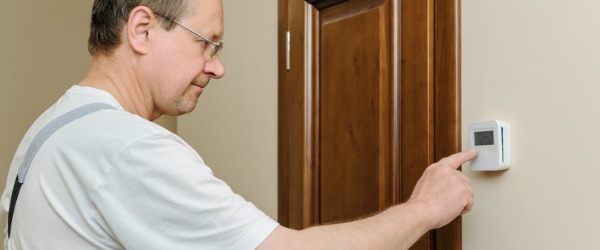 Weatherization technicians often conduct home energy audits, also known as home energy assessments. These audits tell home and business owners how much energy they use, and how to make changes to lower their energy costs as well as how to lower their carbon footprint. Technicians test air systems with specialized equipment, give energy saving options to clients for low-flow showerheads, and suggest lighting and windows that are more energy efficient. They will install many different types of insulation into attics, basements, walls, and crawl spaces to allow for temperature control in buildings. A weatherization technician will only give options that are up to code and that meet with local statutes and regulations.
Technicians use many different types of high-tech equipment to pinpoint which areas of a building uses the most energy. For example, infrared cameras are used to find where a building may be poorly insulated, and blower doors can tell how serious airflow leaks are in the structure. These tools help determine where repairs must be made. Once the extent of the repairs is determined, the technician can begin to weatherize the building and start saving energy. Making sure heating and ventilating systems work properly is an important part of the job of weatherization technicians. Malfunctioning systems can cause energy outputs to be heightened, and a weatherization technician must be able to repair these problems before the systems become hazardous to occupants as well as to the environment. They also repair small damages to glass, wood, and drywall as needed to make sure the structure is protected from the elements.
What is the workplace of a Weatherization Technician like?
Weatherization technicians can work in cold and hot conditions that are dirty, dusty, and often claustrophobic. Examples include attics, crawl spaces, and basements. Safety must always come first, as technicians often deal with electricity, flammable lines, and hazardous chemicals. They need to wear protective gear to ensure they are not exposed to dust, chemicals, and hazardous materials found in older structures.
A weatherization technician generally works for companies in a team setting, such as in public works at schools or in privately owned businesses. They may also be self-employed and run their own business taking house calls. Long hours are sometimes needed, and technicians must be prepared to be called in at all hours of the day or night in order to take care of emergencies (if their business or place of employment responds to such calls).
Weatherization Technicians are also known as:
Weatherization Installer Commercial Weatherization Technician Residential Weatherization Technician