CareerExplorer's step-by-step guide on how to become a brickmason.
Step 1
Is becoming a brickmason right for me?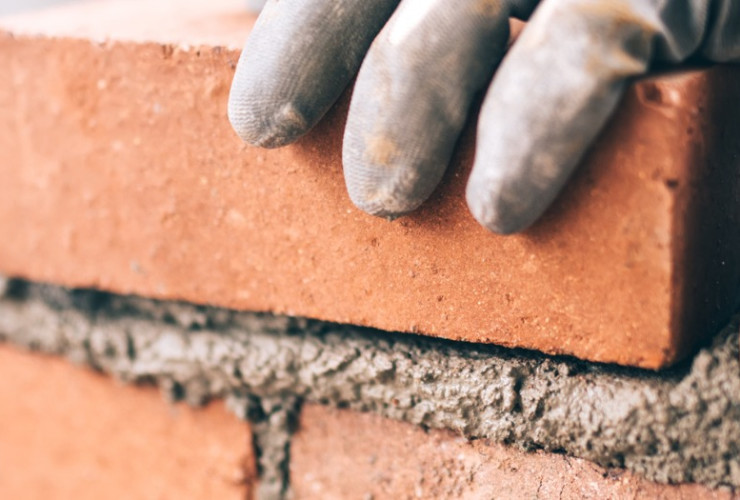 Frequently Asked Questions
How to become a Brickmason
Some brickmasons learn the job by doing it. Others learn through taking a one or two-year masonry program at a technical school. Some complete a three to four-year apprenticeship under an experienced mason. To enter an apprenticeship program, a candidate must:
Be a minimum of 18 years old
Physically be able to do the work
Have a high school diploma or equivalent
To complete the program, apprentice brickmasons must complete a minimum of 144 hours of masonry instruction and 2,000 paid hours of training and employment each year. Through the classroom and on-the-job training, brickmasons learn to read blueprints, study and learn to adhere to building code requirements, complete several mathematics courses, and learn about job safety and first-aid practices. Once the apprenticeship program is completed, the apprentice is considered a journeyman and can work without the oversight of a brickmason.
Brickmason candidates can often find programs at local technical colleges for brick masonry. These courses can be taken independently or as part of a student's apprenticeship program. The credits will usually apply towards an associate degree in construction. For high school students with an interest in becoming brickmasons, classes in mechanical drawing, math, shop and english are suggested.
Important qualities/skills that a brickmason needs to have:
Creativity - need to be able to create structures that are both functional and pleasing to the eye
Dexterity - must be able to apply mortar in a smooth and even layer, set bricks in the same fashion, and remove the excess mortar before the mortar sets
Math Skills - must be able to calculate the number of bricks needed, the amount or mortar required, read accurate measurements and calculate angles for corners
Physicality - need to be strong enough to lift heavy tools, bags of mortar, equipment and stones that can weigh 40 pounds or more
Stamina - must work steadily throughout the day in order for projects to be completed on time