What is a Cashier?
A cashier facilitates money transactions for customers by accepting cash, cheques, credit, or debit. Since cashiers deal with a great deal of money on a daily basis, they need to be honest employees that are reliable and trustworthy.
Cashiers are constantly in contact with the public, so they need to have excellent customer skills, as well as be helpful and knowledgable about the product(s) they sell.
What does a Cashier do?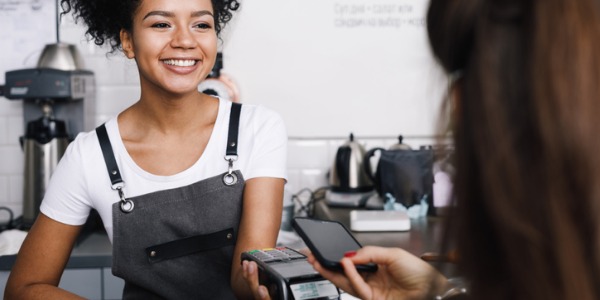 A cashier's duties are dependent on their place of employment, but the following are some typical responsibilities:
greet each customer in a positive manner
enter purchases into cash register to calculate total purchase price
assist customers in locating specific items
request information or assistance using a paging system
weigh items sold by weight in order to determine prices
identify price of merchandise by using electronic scanners
sell lottery tickets and other items to customers
redeem food stamps and coupons
accept payment by either cash, cheque, credit, debit or voucher
give correct change due to the customer
issue a receipt
bag, box, wrap, or gift wrap merchandise for the customer
resolve customer complaints
rectify any price discrepancies
handle refunds, exchanges, credits or rain checks
count money in cash drawers at the beginning of the shift
count money at the end of the shift and note any discrepancies
calculate total payments received during the shift, and reconcile with total sales
keep register area neat and stocked with necessary supplies
assist with clean-up, shelf-stocking, and displays
What is the workplace of a Cashier like?
A cashier's work schedule can be full or part-time, and may include evening, weekend and holiday work. They typically work indoors, and can work in a variety of places, such as:
supermarkets
grocery stores
retail/department stores
movie theatres
hotels
fast food places
restaurants
liquor stores
gas stations
casinos
recreational facilities
With experience and the right attitude, a cashier can move onto other better paying retail jobs.
Cashiers are also known as:
Clerk