What is a Clinical Ethicist?
A clinical ethicist offers guidance to patients, their families, and professional staff on ethical, legal, and policy issues and concerns that stem from dealings between health care professionals and patients.
Occasionally, physicians and patients may disagree about values or face choices that challenge their values. It is then that ethical problems arise. Most people think clinical ethics only apply to controversial topics like assisted suicide, cloning, and stem cell research. But health professionals deal with other ethical questions every day, and clinical ethicists are needed to offer perspective on these vague issues.
What does a Clinical Ethicist do?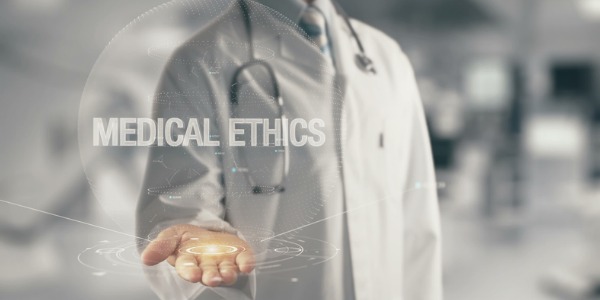 A clinical ethicist believes that, even when issues are difficult to understand and emotions are running high, physicians and nurses, patients and families can come together in a constructive way to identify, analyze and resolve many of the ethical problems that arise in clinical medicine.
Every step forward that medical technology takes also brings to the forefront new questions about when a treatment should be provided, which patients should receive it, and who should pay for it.
Certain questions have no 'right' or 'wrong' answers. However, health care professionals like physicians and nurses are guided by ethical standards in making the decisions posed in the questions. Those ethical standards are always changing in order to reflect thinking about patient rights, quality of life, privacy, death, and how health funds should be allocated.
Clinical ethicists work as consultants. They are part of an ethics committee or review board, and are familiar with a variety of the field's concepts, practices, and procedures. They provide information to help those involved view innovations in terms of social morality and medical idealism.
They help to answer difficult questions; for example concerning "do-not-resuscitate" and "withdrawal of life-support" issues. Most hospitals have ethics committees or review boards that are comprised of doctors, nurses, social workers, clergy, health administrators and community representatives.
Clinical ethicists may aide in developing policy, doing research, and providing education about ethics for others in the organization where they work. They may also meet with patients and help them determine if particular treatment options conflict with existing religious, social, and personal issues.
What is the workplace of a Clinical Ethicist like?
Clinical ethicists work in a variety of organizations, including hospitals, physician group practices, government agencies, insurance companies, pharmaceutical companies, academic institutions, and medical research centres.
They spend most of their time in a hospital or clinical setting, working with doctors and patients. They typically work a flexible schedule, which may involve evenings and weekends, and may also be on call to handle last-minute situations.
Clinical Ethicists are also known as:
Medical Ethicist