What is a Community Health Worker?
Are you interested in health care? Do you want to make a difference in your community?
A community health worker serves as a link between the community and the health care, government, and social service systems.
They have in-depth knowledge of the communities they serve, identify health-related issues that affect a community, and take care of members of the community who may not be cared for by traditional medical facilities. For example, they may help eligible residents of a community enrol in programs such as Medicaid or Medicare.
What does a Community Health Worker do?
Many health care providers, government agencies, nonprofit organizations, and faith-based groups have created paid positions for community health workers to help reduce or eliminate the discrepancies in health care and health outcomes in underprivileged communities.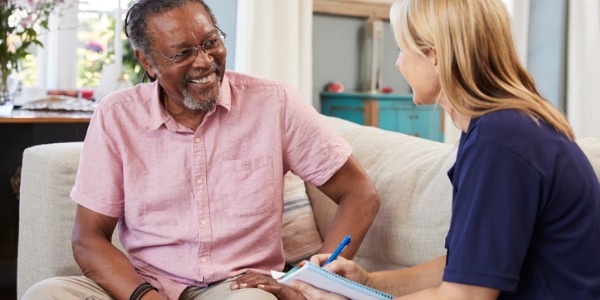 This often includes people of all different ethnicities and cultural backgrounds, migrant workers and immigrants, and individuals who are not insured. Community health workers help culturally diverse populations and underserved communities receive the proper medical attention.
A community health worker's responsibilities may include:
Helping individuals, families, groups and communities access resources like health insurance, food, housing, quality care and health information
Helping individuals communicate and interact with health care/social service systems
Helping individuals understand their health condition(s) and develop ways to improve their health and lifestyle
Helping to build understanding for healthier behaviours and lifestyle choices
Delivering health information and concepts that will be culturally acceptable
Providing health care/social service resources to individuals
Providing individuals with informal counseling, support and follow-up
Being an advocate for local health needs
Administering health services, such as blood pressure monitoring or first aid
Making home visits to the elderly, chronically ill patients, pregnant women, and nursing mothers
Translating and interpreting for health care/social service providers and clients
Community health workers address any road blocks to care, and offer referrals to programs for such needs as housing, food, education, and mental health services. They also explain the benefits that these programs offer. Community health workers also provide some basic health services as well, such as first aid and some types of health screening.
Community health workers report to health educators and healthcare providers. They share their findings so that the educators can create new programs or adjust existing programs to better suit the needs of the community. Community health workers also advocate for the health needs of community members, conduct outreach to involve community residents, and help to improve care coordination.
What is the workplace of a Community Health Worker like?
Some community health workers work in health facilities, government agencies, and nonprofit groups. They work in all geographical areas - rural, urban and metropolitan.
They often live in the community they serve, and spend time traveling within the community, speaking to groups, visiting homes and health care facilities, and distributing information.
Community health workers are also found working in underprivileged communities where people may have limited resources, don't have access to quality health care, don't have the means to pay for health care, or have different cultural beliefs, values, and behaviours from those of the Western health care system.
Community Health Workers are also known as:
CHW Community Health Outreach Worker Community Health Promoter Community Health Aide Community Health Adviser Health Advocate Community Health Representative Health Promoter