What is a Consultant?
A consultant is someone who has extensive knowledge and experience in a specific professional field, and who shares their expertise in order to solve business-related issues or problems. They are often used before and during the start-up of a new business, or to re-align a flailing business. Consulting is an enormous field, and consultants can work for practically every industry, from fashion to finance.
What does a Consultant do?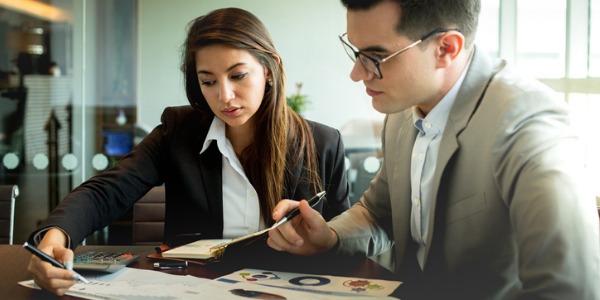 A consultant will look at each client individually, giving them their undivided attention and performing their work to the utmost of their abilities and resources. They will analyze the situation, offer an impartial analysis by identifying the problem(s), and come up with a choice of potential solutions for the client. The ultimate goal for the consultant is to come up with the best strategy and plan for the client's business. Consultants must bring a solid work ethic to each client, and fully dedicate themselves to their client's mission.
Honesty, transparency, and effective communication is imperative in order for both the client and the consultant to have the best possible working experience, and to have a positive outcome at the end. All possible conflicts of interests need to be divulged, and the client needs to know that they are the consultant's top priority.
Types of consultants:
Management Consultants
- will offer supervisory, leadership, and management development services to help managers become better leaders, better planners, better organizers/coordinators, and more productive
Investment (Financial) Consultants
- work with individuals and organizations to advise them on investment strategies. They will review the clients' portfolio(s) and determine any changes that need to be put in place in order to improve financial performance.
Organizational Development Consultants
- will help improve a company's performance by using certain approaches and techniques to focus and change a portion of the company, or even the entire company. These changes could be system focused or function focused.
Technical Consultants
- will provide technical assistance on specific systems and processes in the company. These could include financial and accounting systems, computer systems, market research, or facilities management.
What is the workplace of a Consultant like?
A consultant can work for a variety of firms (for example; technology, management, accounting and investment firms), and for a variety of clients. They will often travel to the client or company in order to observe and make recommendations to improve the company. Working long hours and weekends is common.
Consultants are also known as:
Company Advisor Business Advisor Business Consultant Company Consultant