What is a Content Manager?
Do you love writing or editing? Do you have an eye for detail? You may want to consider a career as a content manager!
A content manager oversees the content presented on websites and blogs, and may also be responsible for creating, editing, posting, updating, and occasionally cleaning up outdated content.
What does a Content Manager do?
Some content managers focus strictly on content, while others only focus on the management side of things. The main responsibility of a content manager, however, is to keep the information displayed on a website fresh, informative, and appealing.
The content strategy is to create, write, and manage content so as to achieve business goals and be a voice for the company. It takes creativity, leadership skills, and writing ability to produce and publish good content.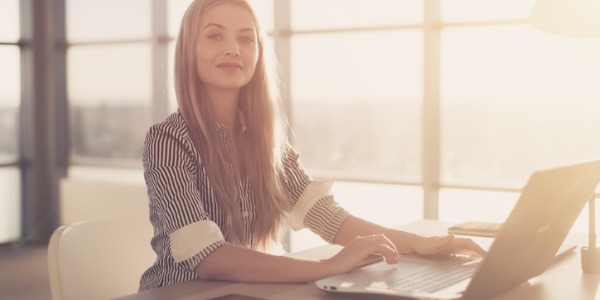 A content manager's job involves researching, sourcing, writing, and editing interesting content to be published for members and readers. They will often work with content management software (CMS). This software enables the manager to efficiently make any changes that are needed just by clicking a button.
Video, audio, and text are placed into a template for uploading onto the internet, therefore little to no design work is needed on the part of the content manager. The manager may also craft and send out email newsletters, promotions, and online outreach campaigns by using the same CMS software.
Content managers may write and update the content of the website on their own, or may lead a team of content writers to put out new content. Larger sites need updating quite frequently, which can get overwhelming for just one person.
If help is needed, it is of great importance to get excellent content writers, as this makes the content manager's job much easier. Good content writers can proofread and edit their own work, and work independently from the manager.
It is sometimes the duty of the content manager to manage discussion posts, and to make sure that the posts are not violating any laws or are inappropriate in any way. Anything questionable needs to be taken down as soon as the content manager becomes aware of it. If the discussion forum is too big of a job for the content manager to handle, a community manager will be hired to take care of this task specifically.
Other duties may include identifying new content opportunities, exploring ways to repurpose existing content throughout the site, monitoring website traffic, responding to website feedback, and implementing changes to the site's layout and content based on website analytics and usability testing.
Making changes or implementing new developments usually has the content manager working closely with the company's technical team.
What is the workplace of a Content Manager like?
Most of a content manager's work is office based. A content manager will need to work alongside web designers, web developers, graphic designers, marketing managers, writers, and social media managers.
Content managers typically work 40 hour work weeks, and overtime may occasionally be necessary to meet deadlines. There are frequent meetings with the technical team, content team, clients, and partners.
Content Managers are also known as:
Manager of Content Web Content Manager Manager of Web Content