What is a Coroner?
The term coroner has different meanings, depending on the country that one resides in. Some coroners in the United States (depending on the state) are specialized physicians, or medical examiners, with training in forensic pathology, and yet others are elected officials who are typically voted in at the county level. In other countries they are an official of the court who heads up the investigations of deaths for the court system.
What does a Coroner do?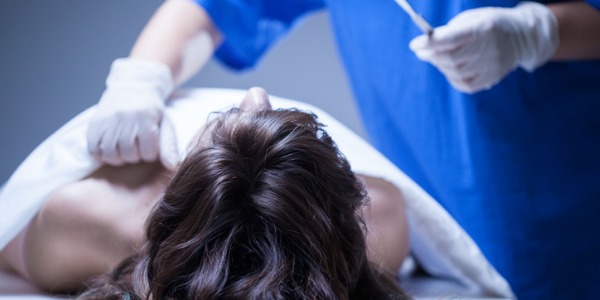 A coroner is responsible for the dead bodies that come into the morgue. If the death seems suspicious, they begin an investigation into the cause of death. Most countries believe that a death that occurs outside of the traditional hospital facility is potentially suspicious, so most deaths are investigated by a coroner. They are responsible for studying the remains and determining a time and a cause of death. They will also issue the formal death certificate which states all of the aspects of the death. If the death is ruled a homicide, the information gathered will be used in any future court proceedings.
Coroners also deal with court proceedings. In the event of an investigation into a death where the body has already been buried, the coroner gives permission for the body to be exhumed. They are also responsible for handling all of the aspects of the death investigation and reporting the information to the courts. Once the investigation has finished and the courts are done with the remains, they release the body to the family for burial.
In some countries, coroners act more within the role of an investigator, and are a part of the court system. They also preside over the court proceedings to determine an official cause of death. Evidence is presented through the court, and a cause of death is determined with the coroner acting as a judge over the proceedings.
What is the workplace of a Coroner like?
It is important to understand what role of medical examiner one is entering, depending on the country of residence. The workplace environment of a coroner can be very different from country to country and even state to state. Some court coroners work both in the court and in the morgue. Some work involves crime scene investigation and the gathering of evidence.
Coroners normally have a private office to allow for the review of documents and reports to determine a cause of death and gather pertinent evidence for the courts. In the office, they draw up important documents and death certificates. They also keep records on deaths and investigations.
The coroner's job is not for everyone. Some people find that dealing with human remains is too difficult. When the medical examiner takes on the role of a crime scene investigator, it can become graphic and too emotionally overwhelming for some individuals.
Coroners are also known as:
Chief Coroner Chief Medical Examiner Medical Examiner County Coroner