What is a Credit Analyst?
A credit analyst plays a very important role in the health of the economy. Credit makes the entire modern economy function from day to day. Without the objective recommendations of credit analysts, banks and insurers would not be able to extend lines of credit to businesses or individuals seeking loans for homes, cars and occasionally employee payrolls as well.
What does a Credit Analyst do?
Assessing many different risk factors encompasses collecting a large amount of financial information. Credit analysts compile these financial records and make wise recommendations on whether or not to extend credit. Objective financial analysis is the hallmark quality of successful credit analysts, particularly analysts employed at large global financial institutions.
Credit analysts combine the intricacies of financial statements with current financial market conditions. Given the instability in the global economy as a whole, opportunities for employment as a credit analyst are in very high demand as companies large and small look for ways to remain profitable. Providing companies and investors with the financial analysis necessary to make shrewd business choices gives credit analysts ample opportunity to earn very lucrative performance-based bonuses as a result.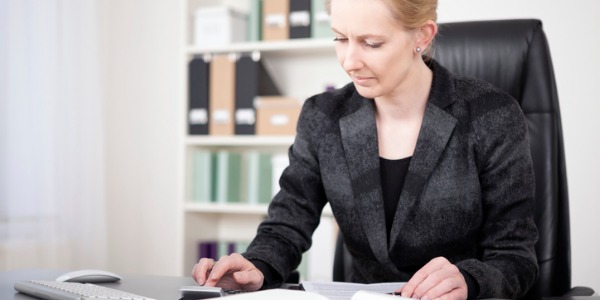 The job duties of credit analysts depend upon the size of the work environment. Employees of a large financial institution may only focus on one single aspect of financial analysis. For example, entry-level credit analysts may collect information on stock movements exclusively. Another analyst employed in the same firm may only compile information regarding sovereign bonds or credit-backed derivatives.
Credit analysts can ply their trade to either businesses or individual investors. When making portfolio recommendations to individual investors, credit analysts collect past financial statements and credit history, combining this information with the current health of an individual's lines of credit. Often, this careful analysis saves individuals from pursuing ruinous investments that otherwise would have forced an investor into bankruptcy.
On the business level, credit analysts perform a similar analysis while taking into account many more factors. For example, business tax rates are very different from the tax rates levied on an individual's income and investments. Credit analysts may collect information on a company's sales, operational costs and even employee efficiency standards which relate directly to the financial health of a business.
The presentation of a credit analyst's recommendations can either take place in person or in written format. The most successful credit analysts perform thoroughly formatted and prepared lectures in an office environment, but this type of presentation is not necessary when dealing with individual investors. In the case of individual investors, a thoroughly written statement suffices most of the time.
What is the workplace of a Credit Analyst like?
Unbeknownst to college graduates, the work environment of a credit analyst is rather robust, particularly for entry-level analysts. Credit analysts typically work an average 40-hour work schedule, but managers work far more hours, arriving very early in the morning and leaving late in the evening.
Credit analysts often work in banks and conduct face-to-face interviews with investors, but an increasing number of credit analysts actually work online, conducting conferences with potential clients hundreds of miles away. Technology has provided careers in financial analysis the ability to conduct business almost anywhere.
Credit Analysts are also known as:
Credit and Collections Analyst Credit Risk Analyst Bank Credit Analyst Risk Analyst