What is a Customs Inspector?
Are you considering a career in law enforcement? Are you interested in enforcing the laws that govern imports and exports? You may want to look at becoming a customs inspector!
Custom inspectors check those entering and exiting the border. They work to ensure security against terrorists and terrorist acts, inspect travelers for citizenship and passports, and enforce the trade regulations through local, state, city, and country law enforcement officials.
What does a Customs Inspector do?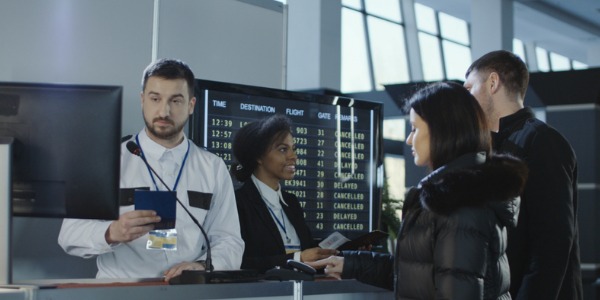 In the United States, a customs inspector works for the Department of Homeland Security, which is a branch of the federal government. In other countries, customs inspectors work for the government under different program titles.
Customs inspectors enforce the laws of the land that control the imports and exports that are allowed into and out of the country. They help to protect against terrorists and terrorist activities by the inspection of travellers coming in and out of the country and by inspecting cargo. The customs inspector works with all types of law enforcement agencies, both on the state and national level, to find potential threats, illegal substances, and even illegal travellers.
Customs inspectors work with many different law agencies including the FBI, and the Drug Enforcement Administration. When inspecting cargo, a customs inspector may work with freight companies and other types of agencies to verify the cargo contents before allowing them into the country. The inspector is responsible for inspecting all of the cargo, viewing the documentation, and clearing it for release. The inspector is also responsible for finding potentially hazardous materials or unlawful contents within the cargo, and to prevent anything from being brought illegally into the country.
All countries have their own form of customs inspectors and they all vary slightly in their responsibilities. Many countries require their customs inspectors to be armed to prevent threats that may try to invade the country.
What is the workplace of a Customs Inspector like?
Customs inspectors mainly work at airports, seaports, border crossings, and outposts. They may work indoors or outdoors, depending on where they are stationed. In airports, they work closely with the baggage claims and passenger registration departments. At seaports and outposts, the inspectors may spend a considerable time outside as they inspect cargo ships and planes coming in and out of the country. This outside work will expose them to many different weather conditions and temperatures.
Most customs inspectors do not have offices and are on their feet throughout the day. They also move around a lot while investigating travellers, luggage, and cargo. When drugs and weapons are involved, the customs inspector can at times be in the midst of a dangerous situation. Training comes into play at these times, preparing the inspector to handle various types of situations.
Customs Inspectors are also known as:
Customs Law Enforcement Agent Customs Officer Customs and Border Protection Officer US Customs and Border Protection Officer Border Services Officer Federal Law Enforcement Officer