What is a Desktop Publisher?
Are you an artistic individual and want a job setting that allows for self-expression? You may want to consider a career as a desktop publisher!
A desktop publisher uses publishing software to create and design page layouts for newspapers, books, brochures, and other items that are printed or electronically published.
Responsibilities may vary depending on the project and on the employer. Those that work at smaller companies are typically required to carry out a wide variety of tasks, while those at larger companies may be asked to concentrate on just one part of the publishing process.
What does a Desktop Publisher do?
Desktop publishers typically work in the publishing industry, and collaborate with other design and media professionals such as graphic designers, illustrators, writers, and editors. They collect graphics and other materials they will need and format them into a finished product.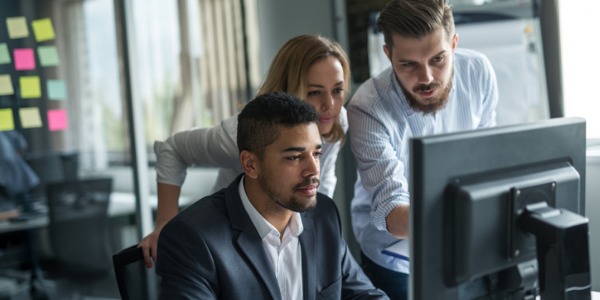 Computers are used to design various layouts for print or online publications. Things like font, spacing, text, background colour, and illustration size have to be considered in order to make each page look as good as possible.
Desktop publishers are often responsible for correcting spelling errors and punctuation, and occasionally write their own original content. After they are satisfied with the finished project, they will send it to the official publisher for review. Final layouts can be seen in magazines, books, brochures, webpages, and newspapers.
Desktop publishers typically do the following:
Gather existing materials to create layouts
Position artwork and text on the layout
Work with designers and writers to create new artwork or text
Edit graphics, such as photographs or illustrations
Turn drawings and other materials into digital images
Import text and graphics into desktop publishing software programs
Select text size, column width, and spacing
Check preliminary layouts for errors and make corrections
Convert files for printing or websites
Send final files to a commercial printer or print on a high-resolution printer
What is the workplace of a Desktop Publisher like?
According to the Bureau of Labor Statistics, most desktop publishers work in four main industries: administrative and support services; newspaper, periodical, book and directory publishers; printing and related support activities; and professional, scientific and technical services.
Most desktop publishers work full-time in an office setting. Some are able to work from home for either part or all of their working hours. It's not uncommon to work overtime when deadlines start to draw near.
Desktop Publishers are also known as:
Desktop Publishing Specialist Electronic Imager