What is a Diplomat?
Are you interested in being appointed by a nation state to represent and protect that nation's interests abroad? You may want to consider a career as a diplomat!
There are four ranks of diplomats that are determined by international law. These include ambassadors, envoys, ministers, and charge d'affaires.
What does a Diplomat do?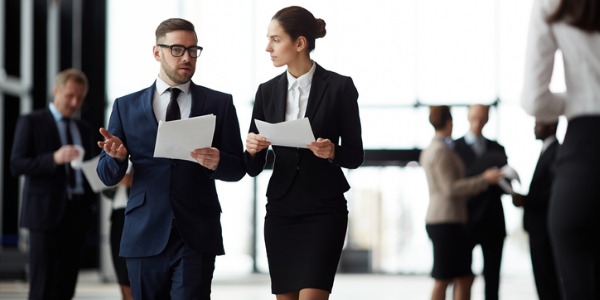 A diplomat forms and maintains international relations with regards to issues of peace and war, trade and economics, culture, the environment, and human rights, and are also the ones who negotiate treaties and international agreements before they are officially endorsed by any politicians.
A diplomat also has the ongoing responsibility of collecting and reporting information that could affect national interests, and is often in a good place to give advice about how the home country should react. He or she should also do their utmost to represent the views of the home government to the government of the country in which they are posted, and convince these governments to act in ways that the home government would prefer. In this way, diplomats are an integral part of the foreign policy formulation process.
Modern diplomacy is very different from what it was, and is still changing. The role of a diplomat is therefore subject to change in the future.
In modern diplomacy there are a number of ranks below ambassador. These ranks now rarely show a mission's importance, but rather show the diplomat's seniority within their own nation's diplomatic career ladder. This modern ranking system follows a similar, but not exactly parallel, pattern in different countries, and is as follows:
Ambassador (High Commissioner in Commonwealth missions); Ambassador at large
Minister
Minister-Counselor
Counselor
First Secretary
Second Secretary
Third Secretary
Attache
Assistant Attache
What is the workplace of a Diplomat like?
While some diplomats remain in their home countries, the majority are posted to overseas embassies and consulates in various places across the globe, but a diplomat's work will take them outside of the office. Diplomats may travel to the UN Offices in Geneva or headquarters in New York, or to the homes or offices of heads of state.
Commonly, a diplomat will only spend a period of approximately three years in one country, but this can vary depending on the availability of vacancies. Most diplomats will serve in at least one developing country, where there are higher rates of disease, harsh climates, or social unrest. Some home comforts or amenities might become very hard to come by, and family or spouses who accompany diplomats are not often entitled to work.
However, diplomats are often considered members of an exclusive and prestigious occupation, and a state will often give a lot of support to the high status, privileges and self-esteem of its diplomats in order to maintain its own international image. Since diplomats are very carefully selected, they are held in this high regard by members of the community. International law grants diplomats special privileges and immunities.
Frequently Asked Questions
Should I become a Diplomat?

The following thirteen dimensions reflect the skills, abilities, and personal qualities deemed essential to the work of the Foreign Service at the United States Department of State.

Composure
The capacity to stay calm, poised, and effective in stressful or difficult situations; to think on one's feet, adjusting quickly to changing situations; to maintain self-control

Cultural Adaptability
The capacity to work and communicate effectively and harmoniously with persons of other cultures, value systems, political beliefs, and economic circumstances; to recognize and respect differences in new and different cultural environments

Experience & Motivation
The capacity to demonstrate knowledge, skills or other attributes gained from previous experience of relevance to the Foreign Service; to articulate appropriate motivation for joining the Foreign Service

Information Integration & Analysis
The capacity to absorb and retain complex information from a variety of sources; to draw reasoned conclusions from analysis and synthesis of available information; to evaluate the importance, reliability, and usefulness of information; to remember details of a meeting or event without the benefit of notes

Initiative & Leadership
The capacity to recognize and assume responsibility for work that needs to be done; to persist in completion of a task; to influence significantly a group's activity, direction, or opinion; to motivate others to participate in the activity one is leading

Judgement
The capacity to discern what is appropriate, practical, and realistic in a given situation; to weigh relative merits of competing demands

Objectivity / Integrity
The capacity to be fair and honest; to avoid deceit, favoritism, and discrimination; to present issues frankly and fully, without injecting subjective bias; to work without letting personal bias prejudice actions

Oral Communication
The capacity to speak fluently in a concise, grammatically correct, organized, precise, and persuasive manner; to convey nuances of meaning accurately; to use appropriate styles of communication to fit the audience and purpose

Planning & Organizing
The capacity to prioritize and order tasks effectively, to employ a systematic approach to achieving objectives, to make appropriate use of limited resources

Resourcefulness
The capacity to formulate creative alternatives or solutions to resolve problems, to show flexibility in response to unanticipated circumstances

Working with Others
The capacity to interactive in a constructive, cooperative, and harmonious manner; to work effectively as a team player; to establish positive relationships and gain the confidence of others; to use humor as appropriate

Written Communication
The capacity to write concise, well organized, grammatically correct, effective, and persuasive English in a limited amount of time

Quantitative Analysis
The capacity to identify, compile, analyze, and draw correct conclusions from pertinent data; to recognize patterns or trends in numerical data; to perform simple mathematical operations

In addition to articulating the desired 'dimensions' of a U.S. diplomat, the State Department also recommends reading books about life as a diplomat, including:

Career Diplomacy: Life and Work in the U.S. Foreign Service
By Harry W. Kopp and Charles A. Gillespie

America's Other Army
By former State Department correspondent Nicholas Kralov

Inside a U.S. Embassy: Diplomacy at Work
By Shawn Dorman

Realities of Foreign Service Life, Volumes. I and II
Edited by Patricia Linderman and Melissa Brayer Hess

These books and the above list of qualifications for officers and diplomats required by the U.S. State Department provide a clear snapshot of the demands faced by these public servants. The interview below, with Leslie (Les) McBee, Diplomat in Residence (DIR) at the University of California, Davis from 2005 to 2007, offers prospective diplomats personal insight into the diplomatic life that they are considering. Mr. McBee joined UC Davis following a posting as Consul General for the south of France, Corsica, and Monaco.

Which majors/degrees are conducive to a career in diplomacy?
In seeking to create a Foreign Service that truly reflects the face of America, diversity is our watchword, one which applies to the U.S. population mosaic as well as to academic backgrounds and personal interests. Working overseas often requires harnessing all the component parts of your education in order to get the job done, so a broad basic education will serve you well. Personal flexibility, intellectual suppleness, and a sincere interest in others, including the ability to communicate well and listen 'between the lines,' are all excellent starting points for this career.

Which languages should I become proficient in to maximize my efficacy as a diplomat?
There is no country that America does not touch and no country that does not touch us in some way. The core function of a diplomat is maintaining, creating, and yes, when needed, repairing relationships between America and other countries.

A U.S. diplomat must be an effective and productive communicator, and this most often involves mastery of the languages used in host countries. While the Department of State is currently actively seeking to augment the number of diplomats who can function in so-called difficult languages such as Chinese, Urdu, Farsi, and Arabic, to name a few, it is essential to have Foreign Service Officers who are effective communicators in all languages. In any case, before beginning a new assignment, language training is given at the Foreign Service Institute so that professional proficiency can be attained.

Will I have to sacrifice my personal beliefs and opinions if I become a diplomat?
The Department of State is the part of the U.S. Government that is responsible for formulating, implementing, and supporting American foreign policy, as well as assisting its citizens in need of help. The Department is not seeking cookie-cutter diplomats. As we live in a democracy, one always has the right to personal beliefs and opinions; and knowing, on public occasions, how to judiciously separate the personal from the professional is an important element in the practice of diplomacy.

How much travel should I expect in my career as a diplomat?
Generally, the majority of lengthy travel is from the United States to one's next posting. After arrival, you set up house; get to know a new neighborhood; figure out practical shopping, office and school routes (if you have dependents); and essentially settle in as one would anywhere.

Part of the initial adjustment period may be devoted to adapting to cultural or social differences that might require, for example, going to an open-air market for most shopping. Travel within your host country is generally one of the great plusses of Foreign Service life, as it offers an opportunity for learning about and in-depth exploration of your new temporary home. Generally, postings are of 1 to 3 years' duration.

What are the dangers involved in being a diplomat?
Much will depend on where you are assigned. In most places, the sort of 'big city antenna' that you would normally use in any large American town are appropriate; in other situations you will need to consult closely with your post's Regional Security Officer.

Obviously, if you are serving in a country in which violent activity is a potential or a reality, then security officials at your embassy or consulate will have developed relevant office, residential, and travel procedures to help you remain safe. In most new situations, it is usually advisable to be aware of your surroundings and to behave discreetly and not call undo attention to yourself until you know more about cultural traditions and behavior patterns. In all cases, you will receive security consultations before you leave the United States and after you have arrived at post, as a matter of course.

What sort of preparation do you recommend to someone who will be taking the Foreign Service Written Examination? Are there specific books to read or subjects on which to especially focus?
Many people compare the Foreign Service Written Examination to the SAT (Scholastic Aptitude Test), with a bit of the games Jeopardy and Trivial Pursuit thrown in for good measure. While the test is undeniably rigorous, the best possible preparation is a good basic education.

Many people have found it helpful to be regular readers of Time or Newsweek or The Economist, all of which offer weekly exposure to significant domestic and international events. It's also very useful to have a good knowledge of American history, our intellectual traditions, and how our government functions. The State Department website offers suggested readings and courses that some potential test-takers have found helpful.

Which Foreign Service Officer track leads to becoming a diplomat? There are five traditional career tracks: Consular, Political, Economic, Management, and Public Diplomacy. An individual in any one of these tracks will hold diplomatic titles in the countries in which they serve and, over the course of a successful career, may climb the career ladder to the top rungs, even ultimately becoming competitive for an ambassadorial slot.

If you have a specific area that you want to work in, is it necessary to have lived in that country prior to applying, or do you receive training once you are assigned?
While the Foreign Service enthusiastically welcomes new officers who speak more than one language and are possibly bi-cultural, as a new employee you agree to world-wide service. The Department makes an effort to balance its geographic personnel and expertise needs against the expressed desires of an employee.

For almost all assignments, training is available at the Department's Foreign Service Institute where courses are offered on a vast array of subjects deemed necessary to assist you with having a successful posting.
How long does it take to become a Diplomat?

Education. Leadership. Global Perspective. Humanitarianism. Each of these dynamics plays a part in the making of a diplomat.

Because there is no singular path to becoming a diplomat, stating definitively the length of time that it takes to do so is difficult, if not impossible. It is, however, possible to consider the most common route to a diplomatic posting and estimate the timeframe to reach this level of the Foreign Service.

often:
Bachelor's Degree – four years

sometimes followed by:
Master's Degree – two years

often, but not necessarily, followed by:
Foreign Service internship and/or volunteer experience – no standard timeframe

followed by:
Foreign Service Officer Test and medical/security clearances – four to six months

followed by:
Appointment to Foreign Service post – no standard timeframe
What are Diplomats like?

Based on our pool of users, diplomats tend to be – in almost equal measure –artistic, enterprising, and investigative people. This triangle of predominant characteristics speaks to the role's wide scope of responsibilities and range of talents required to fulfill them: entrepreneurship to protect business interests; the delicate art of diplomacy to foster positive international relations; and an inquisitive mind to facilitate both.
Are Diplomats happy?

Diplomats rank highly among careers. Overall they rank in the 76th percentile of careers for satisfaction scores. Please note that this number is derived from the data we have collected from our Sokanu members only.

While the demands of this career are considerable, its striking happiness metric is not unexpected. Diplomats enjoy many benefits: world travel, exposure to numerous cultures, opportunities to represent their country on the world stage, job satisfaction in managing often challenging situations, above-average remuneration, and prestige.
Diplomats are also known as:
Attache Envoy Charge D'affaires Emissary Plenipotentiary Consul