What is a Disaster Recovery Specialist?
Businesses risk losing crucial data, hardware and software in the event of a natural or man-made disaster. The goal of a disaster recovery plan is to return an organization to normal functionality in as little time as possible following a disaster.
A disaster recovery specialist is someone who protects the data of a business, as well as their hardware and software, by creating technical disaster recovery plans and business continuity plans. They coordinate, test, and update disaster recovery plans to make sure things work seamlessly when needed, and also provide training for staff members.
What does a Disaster Recovery Specialist do?
Disaster recovery specialists develop plans to implement in the event of a man-made or natural disaster. They work with the technology department within an organization to develop programs and look at resources that are necessary for technical recovery (such as offsite data storage). They work at developing and carrying out procedures, programs, and policies in order to ensure the security of data, databases, information systems, and technology. They implement database designs, data models, data access, and table maintenance codes.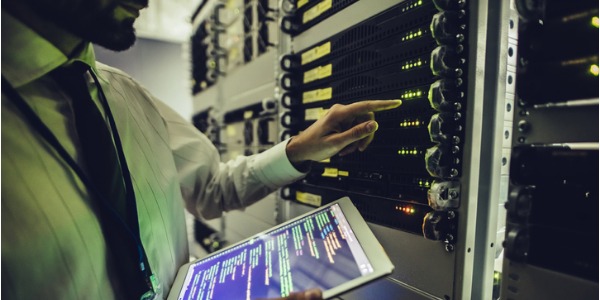 Disaster recovery plans are also tested in order to make sure that appropriate plans are in place so as to prevent organizations from losing valuable data, hardware and software. Pre-planning for recovery is essential, as it allows for a collective understanding of necessary recovery components and crucial business processes. Disaster recovery specialists present their recovery and resumption plans to the organization's technology leaders and seek their approval before following through. 
Responsibilities of a disaster recovery specialist include:
Coordinating the development, training, and exercise of a recovery plan
Establishing contacts/networks for recovery resources and support systems
Implementing practices to further sustainability in strategic planning initiatives
Validating accessibility and safety
Forming internal and external contacts and contractors
Assessing damage
Pinpointing scope of repair work
Developing repair plans and schedules
Restoring operations
Updating plans
What is the workplace of a Disaster Recovery Specialist like?
Disaster recovery specialists can work for a variety of organizations and businesses, protecting them by creating and updating technical disaster recovery plans and business continuity plans.
These individuals work alongside information technology professionals within organizations, present recovery plans to business and information technology leaders, and also provide training for staff members.
Disaster Recovery Specialists are also known as:
Disaster Recovery Analyst Disaster Recovery & Business Continuity Specialist Disaster Recovery Manager