What is an Enterprise Architect?
Are you interested in the latest technological advancements? Would you like to be involved with integrating these products with businesses? You may want to consider a career as an enterprise architect!
An enterprise architect is responsible for ensuring a company's business strategy uses proper technology systems architecture to achieve its goals. Enterprise architects have an enormous degree of responsibility, and typically report directly to the chief information officer (CIO). They need to keep up with the latest trends in technology and determine whether or not they would be the right fit for a company.
What does an Enterprise Architect do?
Enterprise architecture is regarded as one of the key ways to achieving competitive advantage through information technology. There is a growing demand to reduce costs, increase flexibility, and regulate technology environments. Because of this, there has been an increase in enterprise architecture activity.
A company's senior management team often keeps up to date with the latest technological advancements, but they may not understand how it can apply to their business. This is where enterprise architects come in, bringing an understanding of the latest technology together with the company's strategy and business model.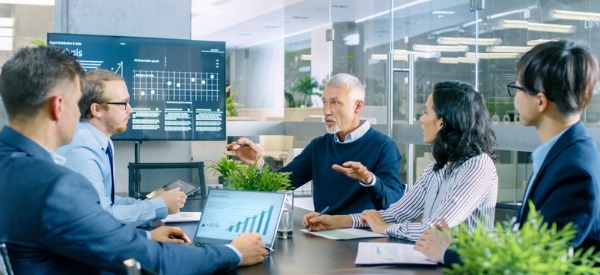 The hardest problems with the development of a new technology product are identifying the product's requirements, deriving the system architecture or functional design, identifying the risks (unknowns) associated with a design, and ensuring that the product meets all of the customer's requirements. These are the problems that the computer systems engineer and system architects address. The hardest problem with investing in technology systems is identifying which systems to invest in — this is the problem enterprise architecture addresses.
An enterprise architect takes a company's business strategy and outlines the technology systems architecture that will be needed to support that strategy. Enterprise architects cover all technical aspects and, to a degree, the business aspects as well. They must fully understand a company's business, keep track of technology concerns as well as those of the business, and strive to make alignment between technology and the business more transparent.
Enterprise architects ensure that business and technology are in alignment by linking the business mission, strategy, and processes of an organization to its technology strategy, and by documenting this using multiple architectural models or views. This results in showing how the current and future needs of an organization will be met in an efficient, sustainable, and adaptable manner.
Enterprise architects need to be able to talk to both technical developers and business managers. They need to be able to articulate to the most senior person in the room why a project isn't going to make its deadline and why. They also need to demonstrate how they are on the cutting edge of enterprise software and service-oriented architecture (SOA).
Note the difference between enterprise architects and solution architects:
Enterprise architects and solution architects have very different purposes. They are highly complimentary in that solution architects focus on delivery of solutions, and enterprise architects focus on supporting them by participating on their teams and being involved in any direction and leadership activities.
What is the workplace of an Enterprise Architect like?
Enterprise architects typically work full time, with the occasional required overtime. They spend most of their time in an office setting. Very little physical activity is associated with this career, but it may involve meeting strict deadlines and performance standards.
Enterprise Architects are also known as:
EA