CareerExplorer's step-by-step guide on how to become an entrepreneur.
Step 1
Is becoming an entrepreneur right for me?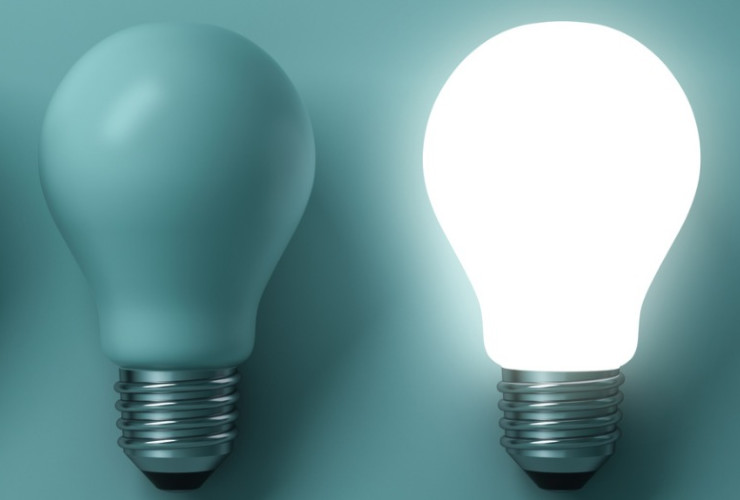 Step 2
Entrepreneurial Spirit
Many books and other reference materials written on the subject will list 'Find Your Industry or Niche' as the first step in the process of becoming an entrepreneur. While the majority of these resources undoubtedly offer valid advice and information, they often neglect to include the quintessential requirement for entrepreneurship success: a genuine entrepreneurial spirit – a bent, an aptitude for managing the myriad of things that come with starting and operating a business. Impressive education and a diverse network are valuable assets. But without an innate sense of industrialism, of pioneerdom, success is more often than not fleeting or unreachable.
Step 3
Niche Identification
In general, your niche will be something you have worked in for years or something that has inspired you for a long time. A professional organizer, for example, may see an increasing need for his/her services. A life coach may be motivated to develop and market a new paradigm or archetype in the field of human development.
Step 4
Education
For prospective entrepreneurs, 'education' is not a clear-cut term. This is not to say that education is not worthwhile; it's just that in the entrepreneurial world it tends to come in more forms than in traditional occupations. Some entrepreneurs – the minority, however – succeed with no formal education; they are born business leaders, self-motivated, self-taught, and driven by their vision and natural talents. For the majority, though, their learning track is composed of three tiers. These tiers may be comprised of different kinds of education, from formal programs to various targeted courses.
Tier One
This education, also known as industry education, is directly related to the field in which their business is focused.
Of course, tier one/industry education can be in any discipline at all, based on the focus of the proposed business. The learning that takes place in tiers two and three is more generic; it applies to all entrepreneurs across all niches. It is about launching and operating a start-up. Let's take a look at the typical education components of these tiers.
Tier Two
Entrepreneurship education teaches the foundational skills needed to launch a business.
Consider this example from Harvard Business School.
Tier Three
This is education is related to business and finance. Every entrepreneur needs to be versed in management, finances, taxes, and other business-related topics. Depending on individual skills and abilities, this knowledge may come in the way of a degree, a certificate, or standalone courses in the following subject areas:
• Business Administration
• Business Management
• Business Analytics
• Economics
• Accounting
• Advertising
• Marketing
• Communications
• International Business
• Hospitality Management
• Project Management
Step 5
Business Concept & Plan
A business without a plan is a business that will fail. Following are the basic components of a stable business plan:
Develop Your Idea and Research Your Market
• Determine why your idea is a good one and how it can help or change people's lives.
• Determine who makes up your target market.
• Conduct market research; test your idea against the competition.
• Ensure that you are offering something different and distinct.
Create a Business Plan
• Develop a pitch to help focus your goals; demonstrate how your idea solves a problem.
• Conduct research to clearly identify and define the competition.
• Clarify your financial position; establish a budget; determine likely investment requirements.
• Estimate the phases/stages of growth of your business; set some milestones.
Finalize a Marketing Strategy
• Invest in promoting your product or service.
• Start thinking about your brand and the message/story you wish to convey; ensure consistency across all of your messaging, from logos, to taglines, and online/social media presence.
Seek Funding
• All start-ups need capital. Most do not make a profit at the beginning of operation. Funding typically comes via loans or from investors.
• Bank loans require regular repayments.
• For many entrepreneurs, investors are the better option because they take equity in lieu of regular repayments; on the other hand, they may have unrealistic expectations.
Talk to a Lawyer
• Launching a new business is a serious undertaking. It is imperative to ensure that you are legally protected.
Build a Rock-star Team
• Hire people with strengths different from your own.
• Hire people who share your vision and relate to the culture you are creating.
Frequently Asked Questions
How long does it take to become an Entrepreneur?
There is no definitive answer to this question because entrepreneurship is not necessarily achieved via degrees, internships, and professional certifications. On the other hand, it can be advanced by one or all of these. Becoming an entrepreneur often – but not always – involves completing at least a four-year Bachelor's Degree. After that, entrepreneurs' paths to success vary dramatically. Depending on their industry or business, some pursue graduate degrees; some take standalone courses to further their knowledge; others are largely self-taught.
This is one of those careers in which the number of practitioners may equal the number of routes taken to enter it. This is perhaps best explained by recognizing that entrepreneurship is more a state of being and a way of living than it is a career. And there is no timeline for how to be or how to live.
Are Entrepreneurs happy?
Entrepreneurs rank among the happiest careers. Overall they rank in the 93rd percentile of careers for satisfaction scores. Please note that this number is derived from the data we have collected from our Sokanu members only.
This notably high happiness quotient among entrepreneurs may very well be connected to the freedom, independence, and self-expression that generally depict entrepreneurship.
What are Entrepreneurs like?
Based on our pool of users, Entrepreneurs tend to be predominately enterprising people. This finding, of course, is entirely expected. The words 'entrepreneur' and 'enterprising' are inextricably linked. They both have their origin in Old French 'entreprendre,' meaning 'to undertake;' and in modern French entrepreneur is often translated as adventurer and contractor.
Should I become an Entrepreneur?
It has been said that there are two kinds of people in the world: entrepreneurs and everyone else. The dictionary says an entrepreneur is one who organizes, operates, and assumes the risk in a business venture in expectation of gaining the profit. In wider terms, entrepreneurs are the creators who live on their own terms. And more often than not, they share these traits:
They are independent and comfortable with times of isolation. They are visionaries. They are self-starters. They are disciplined. They are both confident and insecure. They are creative and resourceful. They are open-minded. They are willing to take risks. They are skilled at building relationships. They don't need to be liked. They are planners. They are smart budgeters. They are promoters of their ideas. They are lifelong learners. They are delegators. They embrace doing the little things to achieve the big things. They are time managers. They are communicators and they speak their mind. They are dreamers, but not daydreamers. They are passionate about problems and obsess over solutions. They are persevering. They are adventurous. They are competitive. They are flexible. They read a lot. They are patient and don't mind being uncomfortable. They can work from anywhere. They enjoy deep conversations and debate. They seek out feedback, advisors, and people that are smarter than they are. They love to conduct research. They look for opportunities and embrace change.
This list of characteristics is long. But it is not exhaustive, because the nature of entrepreneurship is that it continuously evolves to meet the needs of our ever changing world. Those among us who seek to enter this realm of venture and adventure must be prepared to face and accept its demands before reaping its rewards.
A great resource for aspiring entrepreneurs is Malcolm Gladwell's book Outliers, in which he asks the question, 'What makes high-achievers different?' Gladwell is a Canadian journalist, author, and public speaker. Since 1996 he has been a staff writer for The New Yorker. This 'Outliers' Study Guide summarizes and analyzes the book.
While thinking about the entrepreneur career path, consider and take inspiration from the stories of these renowned business leaders:
Jeff Bezos, Amazon Drew Houston, Dropbox Fredrick Smith, FedEx Larry Page, Google Joe Coulombe, Trader Joe's Kevin Plank, Under Armour
Steps to becoming an Entrepreneur
As noted in the section above, entrepreneurship is more a state of being and a way of living than it is a career. The steps to becoming an entrepreneur, therefore, have their foundation in an entrepreneurial spirit instead of a specific and inflexible educational track.
How to become an Entrepreneur
There is no single standard answer to the question, 'How do I become an entrepreneur?' The reason for this, of course, is that there are many different types of entrepreneurs. The path taken by a life coach, for instance, will differ significantly from that of an interior designer or a dog groomer. Still, there are some aspects of the becoming process that are generic and therefore pertinent to all entrepreneurs, regardless of the specific business sector in which they operate. All entrepreneurs need to find their industry niche, research their market, and educate themselves.
While there are stories of vastly successful, self-made business leaders that never graduated from college, research shows that over 95% of entrepreneurs in high-growth industries have at least a Bachelor's Degree. The educational track for many entrepreneurs is often threefold, including:
• education directly related to the field in which their business is focused, also known as industry education
• entrepreneurship education to learn the foundational skills needed to launch a business
• education related to business and finance to learn about management, finances, taxes, and other business-related topics
This does not mean that entrepreneurs need to pursue multiple degrees to be successful in their undertaking. But it does mean that those who thrive understand that the professional path they have chosen is multifaceted and demands learning the intricacies of their industry, of launching a start-up, and of managing a business.
It should also be noted that becoming an entrepreneur and having a successful business generally do not happen at the same time. Most businesses are built slowly, over years and even decades. This is not a bad thing, because building and growing slowly presents opportunities to learn and make adjustments. Handling new situations provides invaluable on-the-job entrepreneurship training that no degree program can offer.
In short, the best entrepreneurs start with an original idea; a plan and the ability to execute it; passion and relentless determination; and perhaps most importantly, a great deal of patience.