What is a Fire Inspector?
A fire inspector visits and inspects buildings and other structures to search for fire hazards and to ensure that federal, state, and local fire codes are met. They also test and inspect fire protection and fire extinguishing equipment to ensure they work.
What does a Fire Inspector do?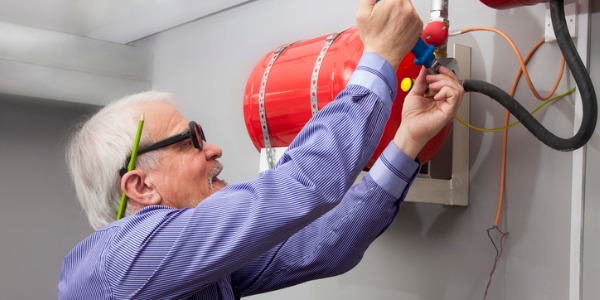 Fire inspectors assess fire hazards in both public and residential areas. They look for issues that may pose a risk, and recommend ways to reduce the fire hazard. During patrols, they ensure that the public are following fire regulations, and will report fire conditions to central command.
Fire inspectors typically do the following:
Search for fire hazards
Ensure that buildings comply with fire codes
Test fire alarms, sprinklers, and other fire protection and extinguishing equipment
Inspect equipment such as gasoline storage tanks and air compressors
Review emergency evacuation plans
Conduct follow-up visits when an infraction is found
Confer with developers and planners to review plans for residential and commercial buildings
Conduct fire and life safety education programs
Keep detailed records that can be used in a court of law
What is the workplace of a Fire Inspector like?
Most fire inspectors work for state and local fire departments and law enforcement agencies, although some work for private companies and organizations, such as insurance companies or attorney's offices.
Fire inspectors work both in offices and in the field. In the field, inspectors examine public buildings and multi-family residential buildings. They may also visit and inspect other structures, such as arenas and industrial plants.
Fire Inspectors are also known as:
Fire Protection Inspector Fire Prevention Inspector Fire Safety Inspector Fire Prevention Specialist Fire Protection Specialist