What is a Funeral Director?
A funeral director, also frequently called a mortician or undertaker, manages a funeral home, arranges the details of a funeral, and gives much needed sympathy and compassion to the loved ones of the deceased.
A growing number of funeral directors work with clients who wish to plan their own funerals in advance to ensure that their needs are met. Many funeral directors also help prepare and ship bodies if the person dies in one place and is to be buried or cremated elsewhere.
What does a Funeral Director do?
Most funeral directors arrange the details and handle the logistics of funerals. Together with the family, funeral directors establish the locations, dates, and times of wakes, memorial services, and burials. They handle other details as well, such as determining whether the body should be buried, entombed, or cremated. This decision is critical because funeral practices vary among cultures and religions.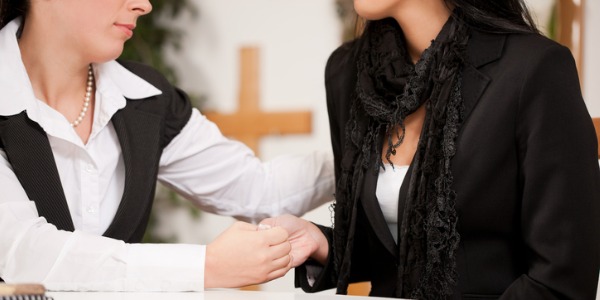 Although family members or others may handle some details, funeral directors must be able to assist family members in preparing obituary notices and arranging for pallbearers (people who carry the coffin) and clergy. They may decorate and prepare the sites of services, arrange for flowers, and provide transportation for the deceased and mourners.
Most funeral directors handle paperwork involved with the person's death, including submitting papers to state officials to get a formal death certificate. Some help resolve insurance claims or apply for veterans' funeral benefits on behalf of the family. They also may notify the appropriate federal insurance agencies of the death.
A funeral director will typically do the following:
Arrange transportation of the deceased
Prepare the remains (body)
Submit paperwork and legal documents
Consult with the deceased's family
Help plan funerals
Train junior staff
Discuss and plan funerals with people who wish to arrange their own service in advance
In many settings, funeral directors embalm the deceased. Embalming is a sanitary and cosmetic process through which the body is prepared for burial, usually in a casket. Funeral services may take place in a home, house of worship, funeral home, or at the gravesite or crematory.
What is the workplace of a Funeral Director like?
Funeral directors work mostly in funeral homes and crematories. The work environment for a funeral director can be both physically and emotionally challenging and stressful.
Funeral directors need to arrange the many details of a funeral within 24 to 72 hours of death, therefore work schedules often include evenings and weekends.
Administrative duties include keeping records of expenses and services, preparing invoices, submitting reports for unemployment insurance, and preparing tax forms.
Funeral Directors are also known as:
Undertaker Mortician Funeral Home Manager Licensed Funeral Director Funeral Arrangement Director Funeral Arranger