What is a Gemologist?
Gemology is a branch of science that deals with the study of gemstones. A gemologist is someone who identifies, grades, and appraises gemstones. He or she can easily recognize a gemstone's variety and can identify and evaluate details that are not noticeable or visible to the human eye.
Due to a gemologist's wealth of knowledge, customers rely on them to carefully analyze and appraise their family heirlooms. They use special tools to evaluate colour, size, and shape. Gemologists keep an eye on investment markets and subscribe to industry journals and newsletters in order to give the customer the best estimated value for their jewelry.
What does a Gemologist do?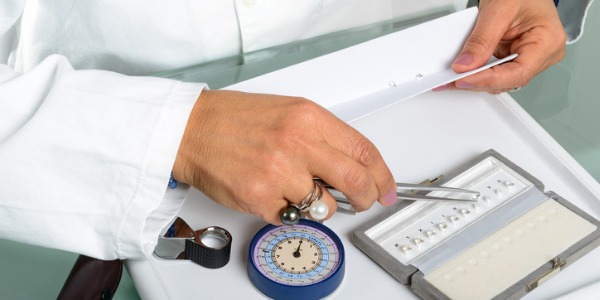 A gemologist is responsible for certifying, analyzing, and describing the characteristics and qualities of gemstones. Diamonds, sapphires, and rubies are some examples of gemstones a gemologist may work with. They typically use microscopes, computerized tools, and various grading instruments to examine gemstones or finished pieces of jewelry so as to certify their quality.
A gemologist can establish the origins of a gemstone during an evaluation, as well as categorize it based on specific gravity, refractive index, and crystal structure. A gemologist may specialize in grading a specific type of gemstone, and can identify if it is natural, colour-enhanced, synthetic, treated, or damaged. A grading report accesses the quality of a gemstone's features such as colour, clarity, and cut.
Appraising involves assessing a cut and polished gemstone. The gemologist is concerned with determining whether it is natural or synthetic and how much it is worth.
What is the workplace of a Gemologist like?
Once graduated, a gemologist can work as a diamond and gemstone buyer and merchandiser, a lab researcher and grader, an appraiser, a jewelry designer, an auction house or museum specialist, a jewelry photographer, a jewelry blogger, a lapidary artist, or an educator.
A gemologist working behind a jewelry counter might use their skills to sell merchandise, while someone working in a museum might use their expertise to value donations or potential purchases. At an auction house, gemologists can propose reserve amounts for jewelry, and in their own shop, they might write up a professional estimate for insurance purposes.
Gemologists are also known as:
Gem Expert Gem Appraiser