What is a Hairdresser?
A hairdresser specializes in cutting, styling, and coloring hair. They work in a variety of settings, including salons, spas, and barbershops. Hairdressers use a range of tools and techniques to create different hairstyles for their clients, from classic cuts to contemporary looks. They may also provide hair treatments such as deep conditioning, hair straightening, and hair extensions.
Hairdressers may work independently or as part of a team, and they often have to keep up with the latest trends and techniques in hairdressing to provide their clients with the best possible service. A successful hairdresser must be creative, patient, and detail-oriented, as they work with clients to achieve the desired look while paying close attention to the smallest details.
What does a Hairdresser do?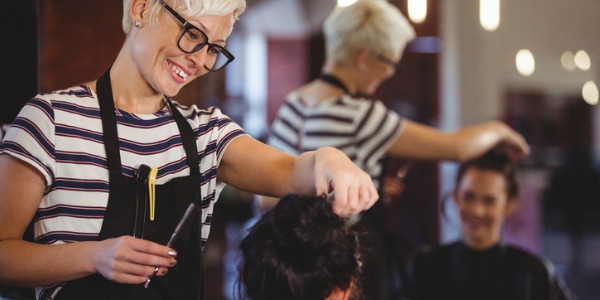 A hairdresser provides a range of hairdressing services to help individuals maintain and improve their personal grooming. In addition to their technical skills, hairdressers also provide excellent customer service, building strong relationships with their clients to ensure they are satisfied with the services provided. Ultimately, hairdressers play an important role in helping individuals look and feel their best, boosting their confidence and self-esteem.
Duties and Responsibilities
The duties and responsibilities of a hairdresser typically include:
Consultation with clients: Hairdressers must consult with clients to understand their hair type, the desired hairstyle, and any specific requests or concerns. They must be able to make recommendations based on the client's preferences and provide guidance on the suitability of different styles.
Hair cutting, styling, and coloring: Hairdressers are responsible for cutting, styling, and coloring hair to create the desired look. They use a variety of tools, including scissors, clippers, brushes, and combs, and may also use chemicals such as hair dye and perm solutions.
Shampooing and conditioning: Hairdressers must also shampoo and condition hair to prepare it for cutting and styling. They must select appropriate products based on the client's hair type and condition.
Hair treatments: Some hairdressers may offer additional hair treatments such as deep conditioning, hair straightening, and hair extensions. They must have knowledge of different treatments and techniques and be able to advise clients on the best option for their hair.
Maintaining tools and equipment: Hairdressers must ensure that all their tools and equipment are clean, well-maintained, and in good working order. They must follow safety guidelines when using tools and chemicals.
Customer service: Hairdressers must provide excellent customer service to retain clients and attract new ones. They must be friendly, professional, and accommodating, and be able to communicate effectively with clients to ensure they are satisfied with the services provided.
Types of Hairdressers
There are several types of hairdressers. Each type of hairdresser requires different skills and expertise, and individuals may choose to specialize in a specific area of hairdressing based on their interests and strengths.
Salon Hairdresser: A salon hairdresser typically works in a hair salon and provides a range of hairdressing services such as haircuts, styling, coloring, and treatments.
Mobile Hairdresser: A mobile hairdresser provides hairdressing services at the client's location, such as their home or office.
Freelance Hairdresser: A freelance hairdresser works independently and may provide hairdressing services at various locations, such as events and photo shoots.
Barber: A barber specializes in men's haircuts and grooming services such as shaving and beard trimming. Barbershops are typically more traditional in their services and atmosphere.
Hair Colorist: A hair colorist is a hairdresser who specializes in hair coloring techniques, and are trained and experienced in selecting the right color, creating custom shades, and applying hair color products to achieve the desired look.
Celebrity Hairdresser: A celebrity hairdresser works with high-profile clients in the entertainment industry, providing hairdressing services for events, photo shoots, and public appearances.
Hairdressing Educator: A hairdressing educator teaches aspiring hairdressers in a training school or at a salon. They may also provide ongoing training for established hairdressers to enhance their skills.
What is the workplace of a Hairdresser like?
The workplace of a hairdresser can vary depending on the type of setting they work in. Most hairdressers work in hair salons, which are typically busy and fast-paced environments. Salons can range from small, boutique-style establishments to larger chain salons with multiple locations. Salons often have a reception area, waiting area, and individual styling stations for each hairdresser. Hairdressers may work on their own or as part of a team, depending on the size and structure of the salon.
In addition to hair salons, hairdressers may also work in other settings such as spas, hotels, or even in clients' homes as mobile hairdressers. Some hairdressers may also work as freelance stylists or for theater, film, or television productions. Hairdressers typically work with a variety of tools and products, including scissors, combs, hairdryers, and styling products. They must maintain a clean and organized workspace and follow proper hygiene and safety protocols.
Frequently Asked Questions
Hairdressing Related Careers and Degrees
Hairdressers are also known as:
Hairstylist